You know you want or need to get one, but you may be wondering how to choose your Christmas jumper. There are so many different variations so here are a few considerations you may wish to bear in mind.
Choose a jumper that reflects who you are
Think of the vibe you want to give off. There are all sorts of Christmas jumpers around including the cute, pretty, cheeky, funny, subtle, loud, sexy, crazy and outrageous. Think about how you want to be seen. There are animal-related jumpers with penguins, reindeer, polar bears and even dogs in Christmas hats! If you're an animal lover, you might choose one of these. Or are you a sparkly present, star or tree person? You might even plump for an alcohol-related gin or prosecco jumper!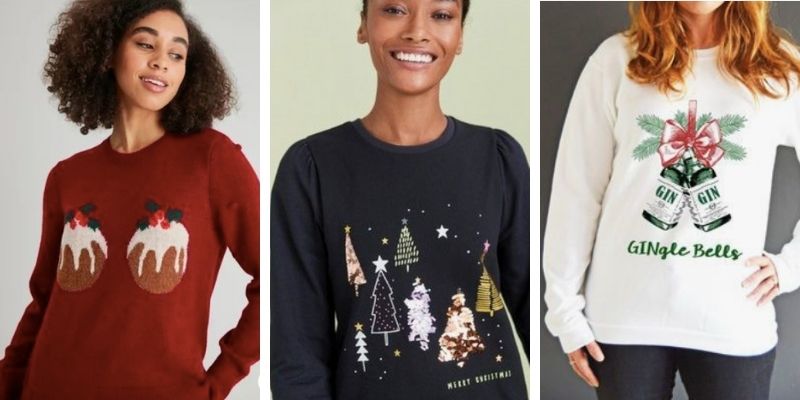 Appropriateness
Is your Christmas jumper for a work party (online or face to face)? If so, you may decide to choose something less outrageous than you would to wear out with your friends.
Budget & sustainability
If you're happy to be sustainable and pull out the same Christmas jumper year after year, choose something with longevity and a reasonable quality. You may pay a bit more for it but it will last especially if you're only wearing a few times a year. On the other hand, if you simply love Christmas, wear a Christmas jumper at every opportunity in December and have a whole collection, you may go for cheaper versions especially if you like to get a new one each year.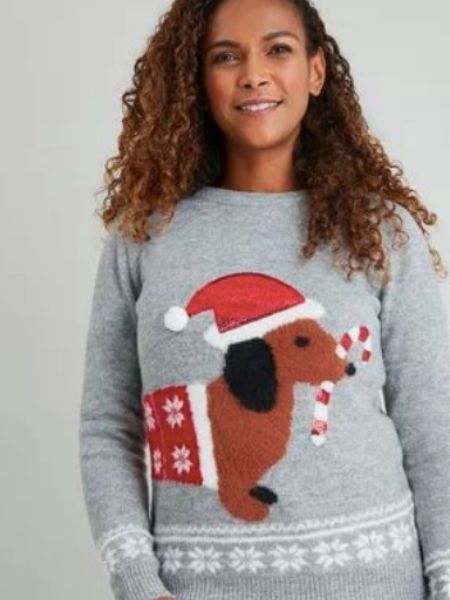 Grey dog sweater from Sainsburys
Your Colouring
A Christmas jumper should be fun so don't worry too much about colouring. Everyone can wear true red so that may be a good choice. And just make sure you're wearing your jumper, not the jumper wearing you, if you still want to be seen.
Body shape
If you'd like your Christmas jumper to flatter your body shape, you may want to follow these simple rules: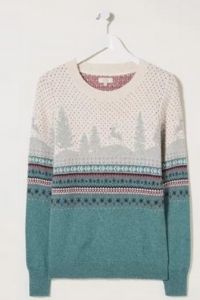 Scene jumper from Sainsburys
Straight shapes are good for straight body shapes, curved side seams are better for curvy bodies.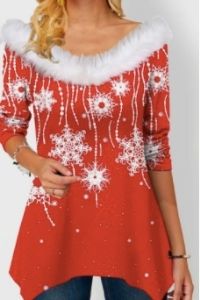 Lower necklines for big busts, higher necklines for small busts.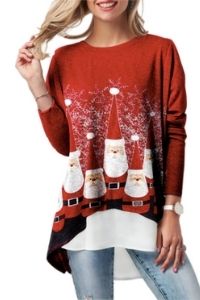 Tunic styles work well if you're concerned about your tummy area.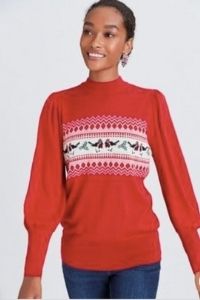 Puffed sleeves work well to broaden shoulders.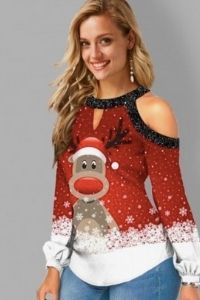 Raglan sleeves are great on wide shoulders.
With these thoughts in mind, it should now be much easier for you to choose your perfect Christmas jumper.
For more ideas and inspiration, check out my Pinterest board.
Need advice on dressing your body shape and shopping easily?
If you'd like to learn more about dressing well the whole year round, please visit my services page, choose a consultation and get in touch.