We're entering the height of the wedding season but if you've got a wedding to attend and are still panicking about what to wear, here are some things to consider as a wedding guest.

LOVE COLOUR

Choose a colour that you'll really enjoy wearing and will bring out the best in your own colouring. If you're not sure which colours really give you the wow factor, get your colours done at a colour consultation. Getting a colour consultation will make buying clothes for everyday easier too.
STICK TO YOUR STYLE PERSONALITY 
Think about your style personality and don't buy on impulse. If your style is usually quite casual and plain, don't feel you have to wear something fussy, frilly or floral just because it's a wedding! Yes, you may need to be smarter than usual but try to choose something that you'll be comfortable in and would wear again for another occasion. If you do like pretty things or more dramatic outfits, you'll really enjoy the chance to buy something new. Ensure the outfit really makes you excited in the fitting room and gives you the feeling that you can't wait to wear it. If it doesn't give you that feeling, leave it there.
FLATS, SANDALS, HEELS…THINK ABOUT THE SHOES
Think carefully about your shoes or sandals. Do you want a colour, a neutral shade or a metallic? Neutral and metallic colours can be worn with lots of your other summer clothes throughout the season (and possibly at Christmas too). You'll want something that compliments your outfit so generally nothing clumpy or frumpy but if you don't usually wear killer heels then choose a lower heel – there is always a lot of standing at weddings and you don't want to have a look of pain on your face because your feet are screaming after half an hour!
HATS AND FASCINATORS
If your style is quite classic or dramatic, you'll probably prefer a hat but if you're more of a romantic personality, a fascinator will suit your prettier look. Try to think about scale. If you're quite tall or plus size a teeny little fascinator won't be flattering and similarly, if you're very petite you don't want a huge hat that overpowers you. If you're very natural and know you'll feel silly with something on your head, don't bother, just get your hair done and show it off.
WHICH BAG? 
As with fascinators, be careful that your bag isn't too tiny. If you're not petite or very slim, a small bag can make you look larger. Also remember that although it needs to be suitable for the wedding and your outfit, it needs to be large enough for the practicalities – phone, make-up for top-ups, tissues for tears, car keys, emergency Mars bar…
DEAR MEN, YOUR WORK WEAR WON'T DO
Weddings are not quite as exciting for the boys but you might want to shake it up a bit. Go for a more colourful, fun or floral tie and a lighter suit colour than formal work wear if you want a more relaxed feel. Treat yourself to some news shoes and for a really dapper look, add a pocket handkerchief in a colour that relates to your shirt or tie.
If you'd like more help to put together the perfect wedding outfit, get in touch and I'll help you with a personal shopping trip or if you've never had one, a style consultation.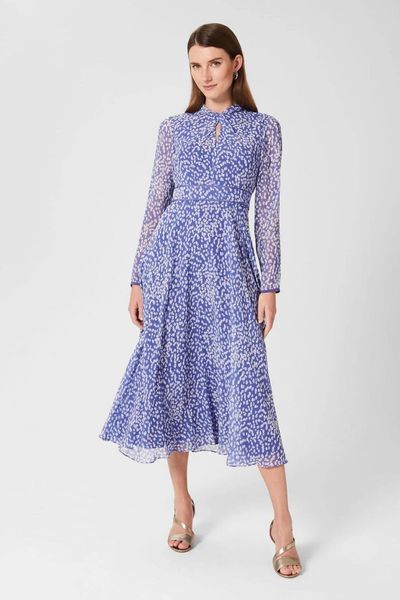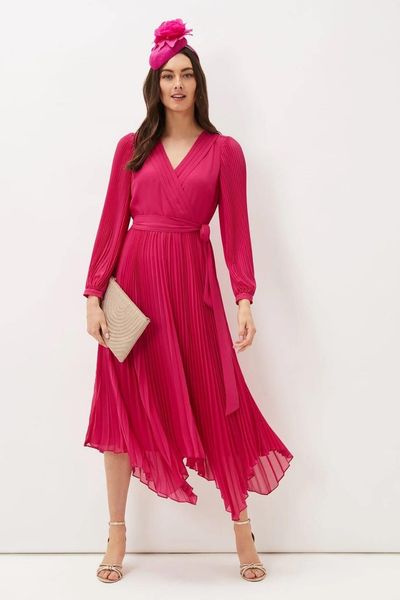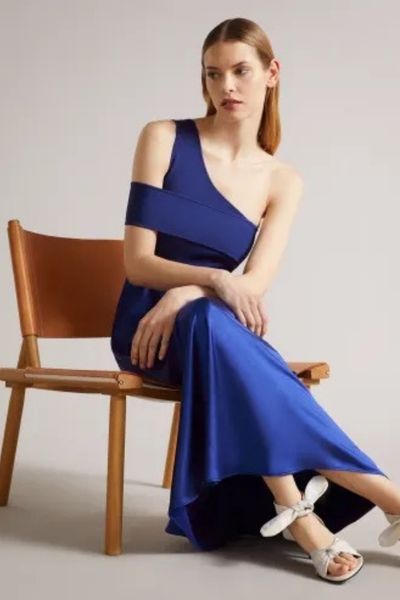 Do you have a wedding to attend and not sure what to wear?
Let me take you on a personal shopping trip where I can help pick out the perfect wedding guest attire for you.  Let's go!