Red Alert! How to wear red to suit your style personality
Red is the big fashion colour this season. It is a colour that immediately conveys a message of confidence, energy and ambition. I personally love red, especially combining different tones as is the trend this season. But I am quite a loud, bubbly person! Many of my clients can be quite wary of red.  They wonder if it really suits them and whether it sends out the right messages.  The good news is that everyone can wear red, they just need to consider how to wear it for their personality to feel comfortable and enjoy wearing it.
THE CLASSICS AND CITY CHICS
The classics and city chics are well dressed and elegant! They will wear elegant amounts of red tastefully, often as part of a pattern in a scarf or top. They will team their reds with navy, white and black. The city chic may just use red as an accent colour in her bag and shoes.
THE DRAMATICS 
If you're a dramatic like me, you'll love red – the brighter the better! The dramatics like to enter a room and turn heads so red is usually a favourite. They will wear it top to toe, teamed with black or other strong colours, in luxury fabrics or bold prints. Red dresses, jackets, shoes and jumpsuits will all be amongst their favourites this season.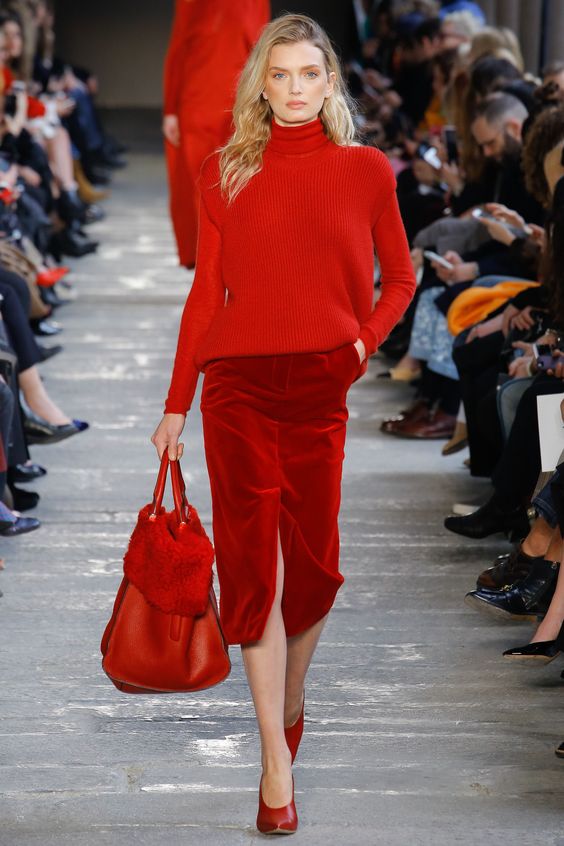 THE NATURALS
The naturals like to blend in rather than standing out in the crowd so they tend to fight shy of bright colours preferring earthy neutral colours that are practical. If they want to try wearing red for a change they need to keep it to tiny amounts to feel comfortable. Muted shades of burgundy and claret work best for the naturals.
Photo by Pandora Sykes Instagram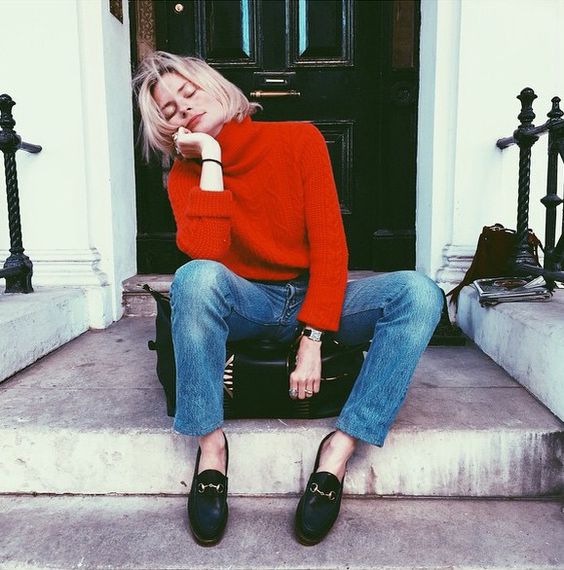 THE ROMANTICS
The romantics prefer a pretty look and they may worry that too much red will look tarty! They are more likely to use muted shades of red and red in floral patterns and soft luxury fabrics such as velvet. Pinks are a good alternative if they feel too conspicuous in red.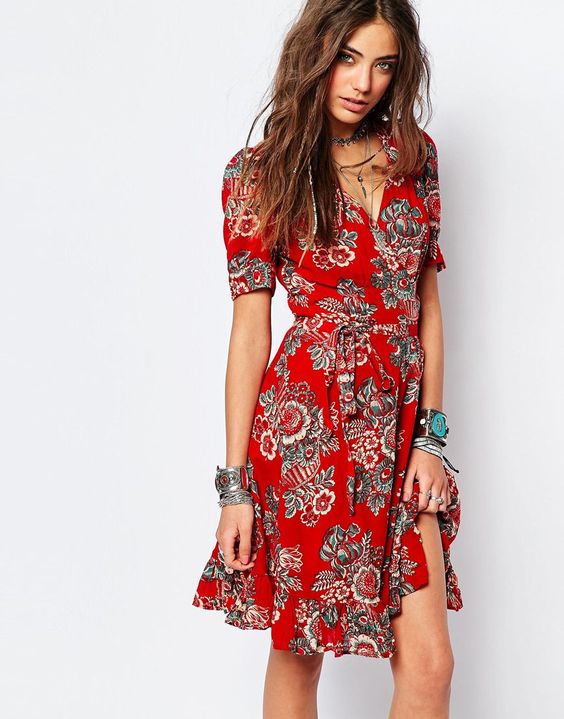 THE CREATIVES
The creatives, as their name suggests, do their own thing! They don't follow fashion but use colours and textures in unique ways. So if they're wearing red at all this season it maybe something vintage, handmade or customised. They will certainly mix it with unusual combinations to create a different look.
If you want to know more about dressing for your personality and finding a style of your own, why not book a style consultation with me? I'd love to help you to build a wardrobe that you feel comfortable with and look fantastic in!

Want to find out the best red for you?
Book a colour consultation to find out which colours and shades suit your complexion and personality the best!