Do you have a wardrobe full of clothes but nothing to wear? A style consultation will show you how to choose clothes that will flatter your shape, are perfect for your body shape, personality, lifestyle and budget!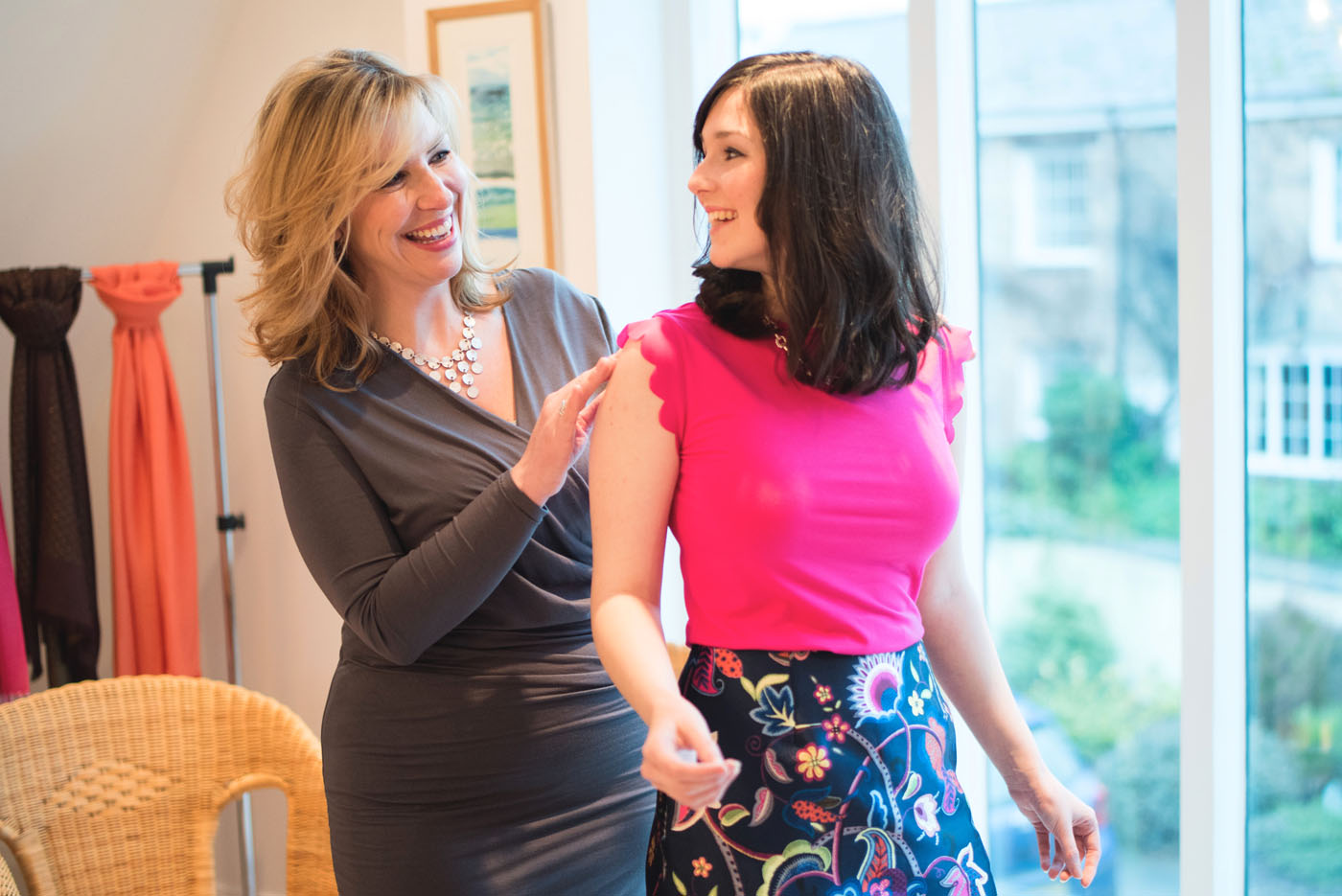 Why have a style consultation?
If you find clothes shopping frustrating, and sometimes buy clothes out of desperation only to end up never wearing them, it may be because you are choosing the wrong styles. By considering your body shape, proportions, personality and lifestyle at a style consultation, I will help you to choose clothes and accessories that will flatter your shape, make you look great and feel more confident.
A style consultation can be particularly useful if you need more confidence for a wedding, special occasion, dating or a job interview or if you've gained or lost weight and don't know which styles work on your body shape anymore.
What a style consultation can do for you…
A style consultation will show you how to:
• Select the most flattering styles and fabrics for your body shape.
• Emphasise what you like about your body and disguise any problem areas.
• Achieve a perfect fit every time when buying clothes.
• Express your personality through your wardrobe.
• Develop a coordinated wardrobe for maximum usage.
• Accessorise effectively.
• Dress with confidence whatever the occasion.
• Reduce time and frustration when shopping.
What To Expect During The Style Consultation
We start by discussing what you want to achieve from the consultation (e.g. do you want to look taller, slimmer, younger, curvier, smarter, more casual, more confident, do you want to make shopping easier, your wardrobe more coordinated?) Then you fill in a short questionnaire to help me determine your style personality. Next, we assess and discuss your body shape and proportions and you learn how to make the most of your best features and how to take the attention away from the areas of your body that you don't like as much. Advice will cover tailoring, clothing styles, fabrics, patterns and accessories as well as places to shop.
I encourage all clients to bring along several pieces of clothing from their own wardrobe – some items that they like and have worn many times and some items that they feel are mistakes but maybe don't know why. We use these in a practical way to determine why the "mistake" items are wrong and to help understand why a client likes her favourite items – often they reflect her personality or are particularly good for her shape. I also ask each client to try on clothes and accessories from my studio to illustrate examples of styles that will work perfectly for them.
Face shape, hair styles and make-up will also be discussed.
I make a note of all the tips and advice given in a personalised style workbook so that you leave with the confidence of knowing what your personal style is and how to choose the most flattering styles.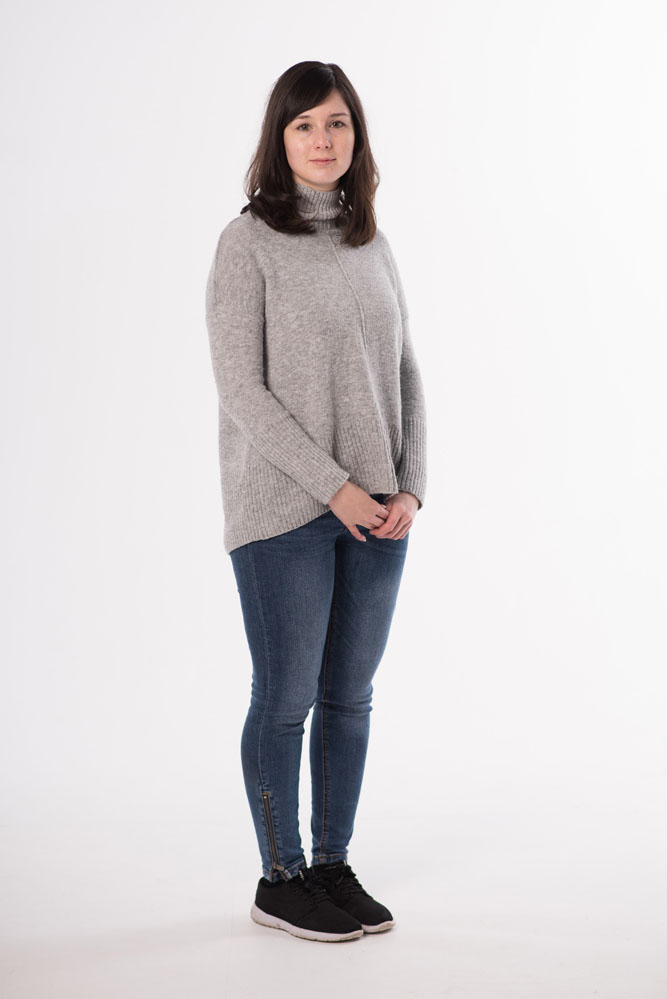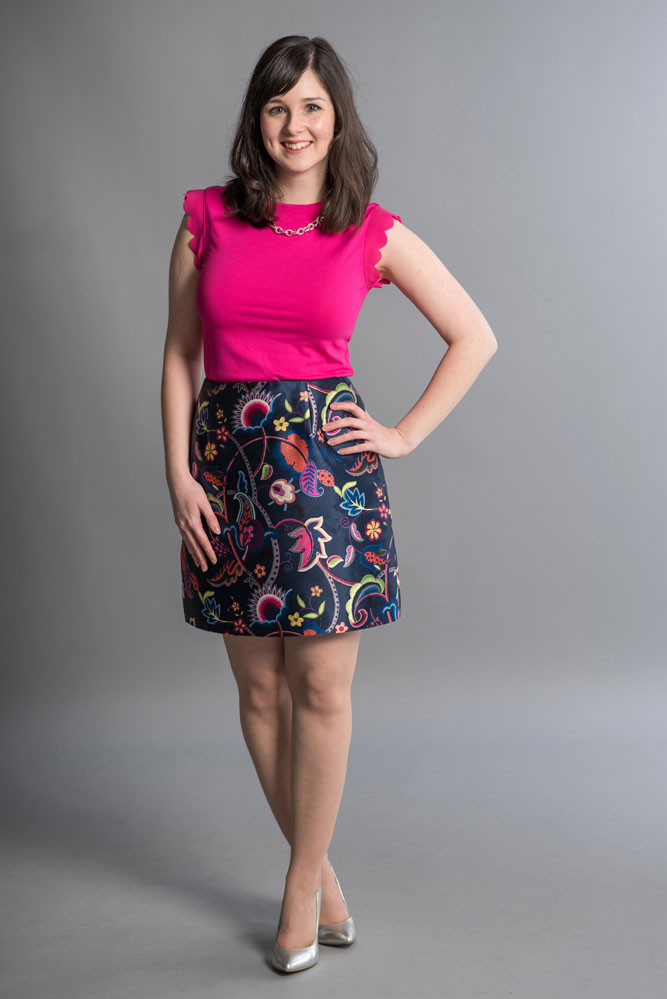 What to expect after the consultation
CONFIDENCE!
Expect to gain confidence! When you're dressed well you will start to feel better about your body. Some areas that you did not like before you may even start to re-think and appreciate.
STYLISH & SLIM LOOK
Expect to get more compliments. People will notice how stylish, slim, elegant and comfortable you look in your clothes. They'll notice a difference!
AMAZING WARDROBE
Expect to gain a wardrobe that works for you with no more mistakes!
"Thank you, Beth, I had a fabulously fun morning with you and I am really looking forward to updating my wardrobe and style with your help and advice.  I feel much more confident to shop now that I know what will really suit me and I can't wait to recreate some of the looks you suggested."
LOUISE
STYLE CONSULTATION
£165
Duration: 3 hours
Includes: Personalised 31 page style guide
Frequently Asked Questions
What should I wear to my consultation?
Don't be nervous about what to wear. I won't be judging you and you're not supposed to have everything right before you see me! Just wear something you're happy and comfortable in.
I need to lose weight. Shall I wait to have my style consultation?
No, please don't wait! Your basic body shape and proportions won't change so let's get you looking great now. Your style "rules" won't change much and I'll teach you all the questions you need to ask yourself now and afterwards when buying clothes.
Where are you based?
I'm based in Newport, South Wales but have clients from all over the UK and further afield. I'm easy to find and there's parking at my home studio. I'll send you the address and directions when you book your consultation.
Could you do the consultation at my home/office?
Consultations usually take place at my home studio as the natural light is good and everything is set up but I can come to you if you need me to. There would be an additional charge for travelling time and expenses.
How do I pay?
You can pay by cash, cheque or card on the day. If you'd like to pay in advance or for a gift voucher, please let me know and I'll send you bank details for a BACS payment.