Have you been to a Colour Consultation before but now your hair, skin or eye colours have changed since? Try my Colour Review service!
If you had a colour consultation or analysis some years ago and since then your hair colour or skin tone has changed, it's a good idea to come along for a colour review. You may have an inkling that your colours aren't working so well anymore and we can take this opportunity to check them out and make adjustments as necessary.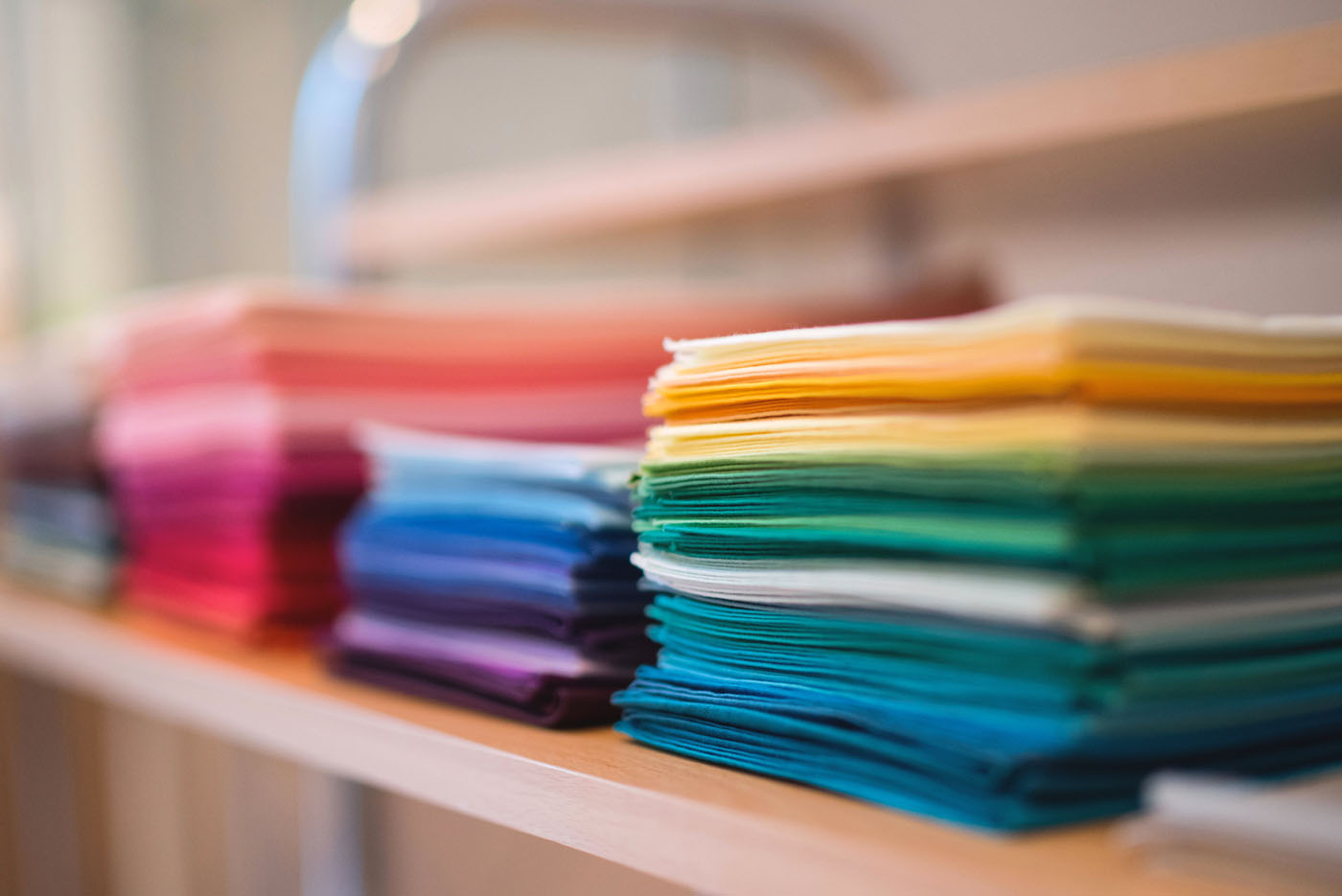 Why have a colour review?
Whether I did your colours or not the first time, I can take a look at your previous swatches and analyse your colouring now to see if you need an update.
Originally, when colour analysis started, it was thought that you'd stay the same forever, but now we know that hair colouring can easily change (through choice or naturally) and this can change your overall look. Skin tone or even eye colouring can also change over the years so a colour review can be useful to ensure you're making the most of your colouring now.
What to expect during a Colour Review
I'll spend 60-90 minutes checking your colouring, reminding you how to mix and match your colours and giving you an update on colour trends. If you don't need a new swatch, you'll have had a good session and a reminder on how to use your colours. If you do need a new set of swatches, you can buy these at the session and look forward to gaining all the wow factor and compliments you felt when you first had your colours done.
COLOUR REVIEW
£80
Duration: 1-2 hours
Buy new colour swatches for an additional £25
Frequently Asked Questions
What should I wear to my consultation?
Don't be nervous about what to wear. I won't be judging you and you're not supposed to have everything right before you see me! Just wear something you're happy and comfortable in. The only thing to avoid is roll neck jumpers for make-up consultations. You'll be more comfortable with a round or lower neckline.
Could you do the consultation at my home/office?
Consultations usually take place at my home studio as the natural light is good and everything is set up but I can come to you if you need me to. There would be an additional charge for travelling time and expenses.
Where are you based?
I'm based in Newport, South Wales but have clients from all over the UK and further afield. I'm easy to find and there's parking at my home studio. I'll send you the address and directions when you book your consultation.
How do I pay?
You can pay by cash, cheque or card on the day. If you'd like to pay in advance or for a gift voucher, please let me know and I'll send you bank details for a BACS payment.