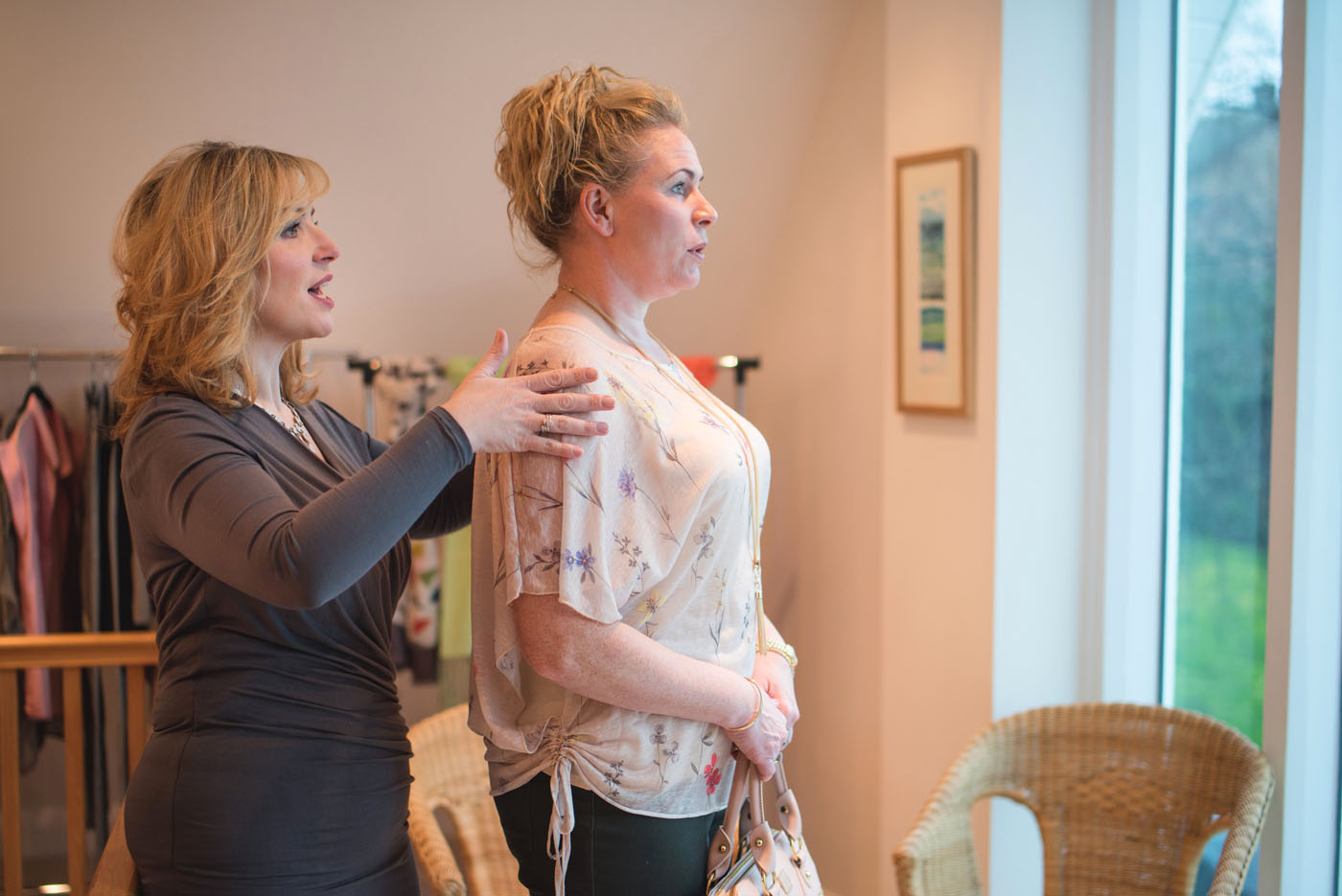 Retail Services
Are you a clothing retailer? Are you keen to attract new customers and keep your existing ones coming back for more? If so, why not book me for an exciting daytime or evening event to make your customers feel special. I offer in-store presentations, demonstrations and mini-consultations to help customers find out what will suit them best.
MINI COLOUR CONSULTATIONS
STYLE ADVICE RELATED TO BODY SHAPE AND STYLE PERSONALITY
COMPERING FOR FASHION SHOWS
Often retailers I have helped tell me that they sell much more in a two or three hour event than they would in an ordinary day. This is not just because the event itself has attracted more customers. Indeed, sometimes an event is put on for a small, exclusive group of selected VIP customers. The main reason that events are so profitable are because the customers value having an unbiased personal stylist to give them expert advice and an honest opinion. I also encourage them to try on outfits and items that they never would have dreamed of trying but which I know will suit them. Because the customers buy outfits and accessories at the event which suit them perfectly, they will be a good advert for your store or boutique and will send their friends your way!
"Just a quick note to say a big thank you for the days you did in our shop last week – it was such fun! It was certainly a jolly couple of days! I think we all learnt a lot and will be making changes in our wardrobes. Thanks again and looking forward to doing it again next year."
BILLIE
Frequently Asked Questions
How far do you travel?
I work with retailers and shopping centres all over the UK. I have participated in presentations and mini promotional consultations nationwide including at Lakeside (Thurrock), Westfield London (Shepherds Bush), Merry Hill (Birmingham), The Mall (Maidstone), The Whitgift Centre (Croyden).
RETAIL SERVICES
To discuss what I can do for you and pricing please contact me for an individual quote.