Learn how to shop quickly and without frustration! Learn how to enjoy shopping for clothes and accessories that are perfect for your body shape and reflects your personality.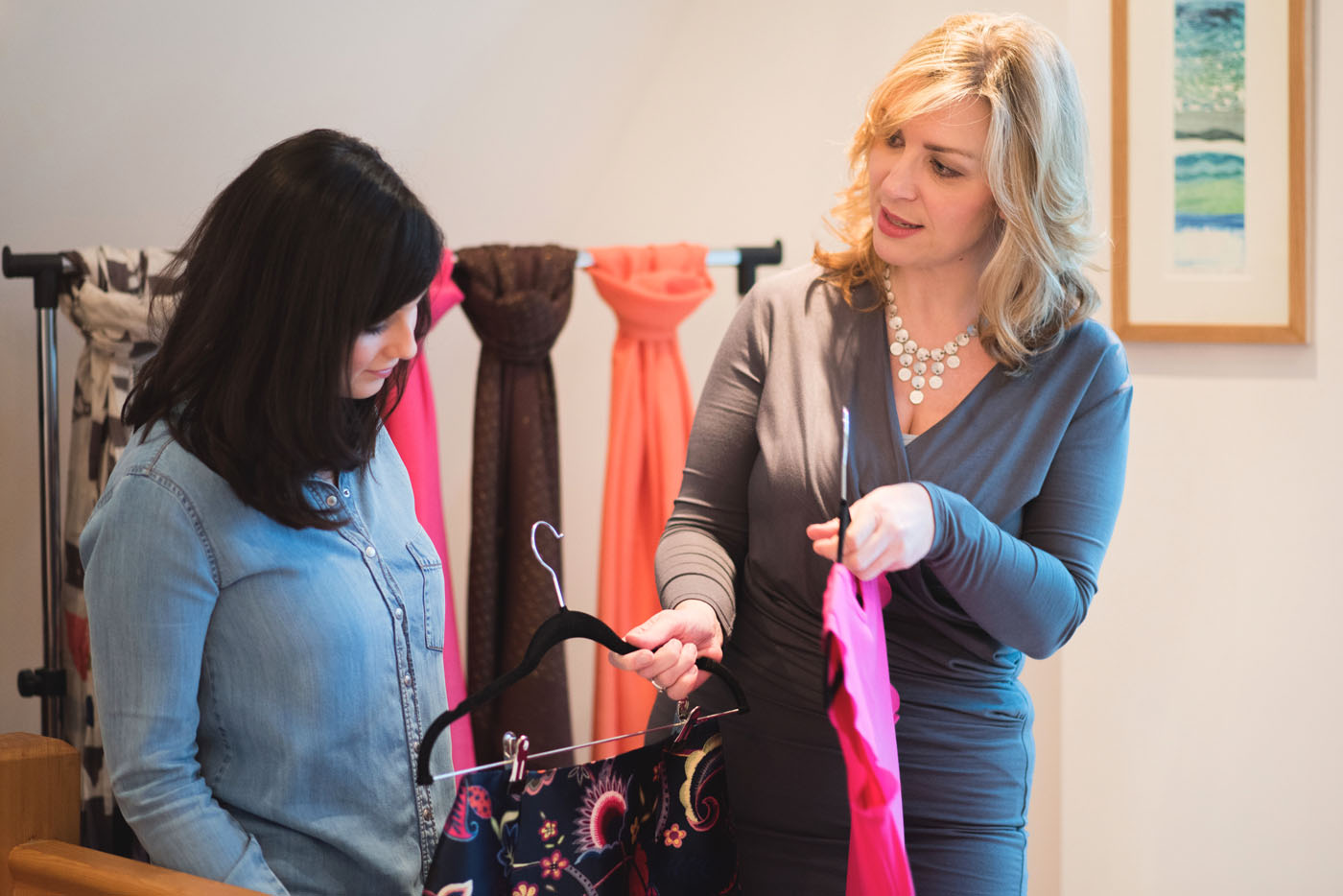 Why have personal shopping?
Do you find shopping a daunting or frustrating chore rather than a fun and rewarding experience? I can teach you how to shop quickly, expertly and efficiently turning a shopping day into an enjoyable and productive time!
When personal shopping I will…
Discuss with you beforehand what you want to achieve so that I can research styles and shops to ensure the time spent together is productive and focussed.
Show you how to find clothes and accessories that suit your colouring and body shape perfectly.
Select clothes which you may have walked past in a shop but which will suit your personality and lifestyle so that you not only look great but feel comfortable and confident wearing them.
Make sure you don't overspend! I will take you to shops that suit you, your lifestyle and your budget!
Help you fill any gaps in your wardrobe and make sure that your clothes mix and match easily so that you make the most of what you buy.
Find you great deals in the sales but won't let you buy something that isn't right for you just because it's a bargain. Mistake-buys are a waste of money!
If you need more confidence to shop for this season's wardrobe, inspiration to develop a new look or if you need a special occasion outfit with the "wow" factor, a personal shopping trip is for you.
"Thank you so much for a lovely morning. I adore my new clothes and will very much enjoy showing them off at the weekend!"
MAGGIE
PERSONAL SHOPPING
£65
Price per hour
Duration: 2 hours – a whole day (the choice is yours)
Personal shopping trips can be shared with friends for no extra cost.
Frequently Asked Questions
Where do you shop with your clients?
You can choose the location. Many of my clients like me to shop with them in Cardiff or Bristol but I can do Monmouth, Ross, Cheltenham or elsewhere.