Men's Image Consultation (Includes Colour and Style)
In today's world, image really does matter. The way you look reflects your abilities and makes a statement about your personality and your lifestyle. By learning about your natural colouring, build and style personality, you will find it easier to look good, shop faster and dress with confidence every day. Many of my male clients find this consultation useful if they are changing career direction, presenting to large audiences, need a new headshot (photo) for work or dating sites, need more confidence, don't know how to shop for clothes, are bored of everything in their wardrobe and want to become a little more adventurous.
A MEN'S IMAGE CONSULTATION WILL SHOW YOU:
• How to select shades that complement your natural colouring and enhance your appearance.
• How to combine colours and patterns for formal, business casual and casual wear.
• How colours influence the way you look and how others respond to you.
• The best options of jackets, shirts, sweaters and trousers for your build.
• How to get the right fit.
• How to develop a co-ordinated wardrobe, ensuring that you get value for money out of any clothing investments.
• How your hair, accessories, eyewear and grooming can affect your image.
MEN'S IMAGE CONSULTATION
£275
Duration: 2 hours
Includes: A pocket-sized colour fan containing 36 colour swatches and a personalised style report detailing how to dress your personality, shape and build; how to get the most out of your look for business or pleasure; your best styles of trousers, jackets, shirts, sweaters, eyewear and hair.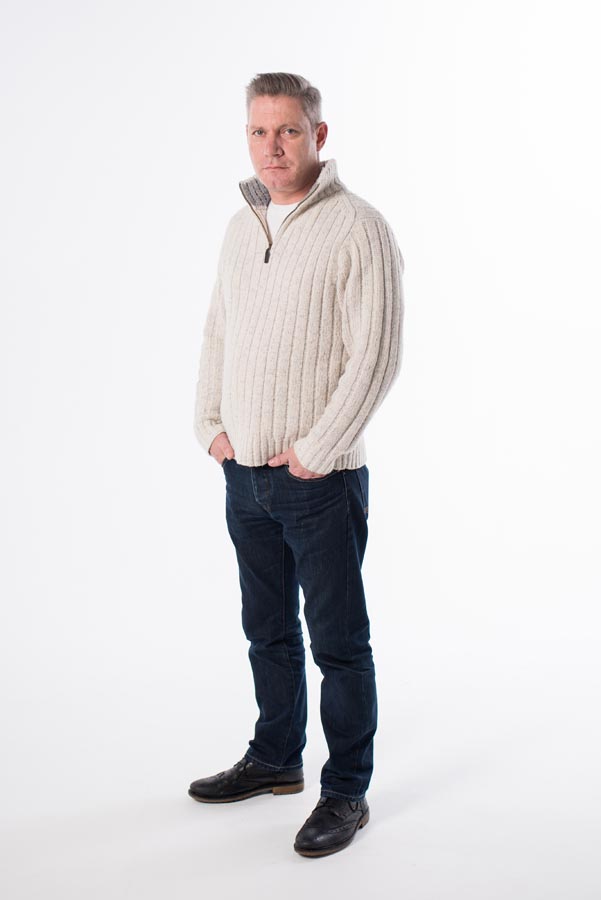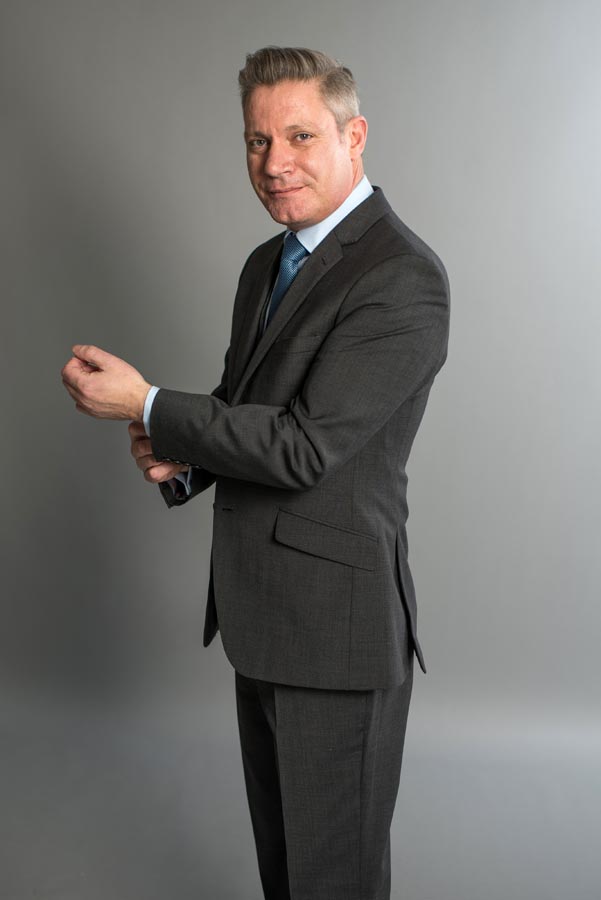 Men's Colour Consultation
Colour analysis for men can be even more important than for women as they don't usually have the option of wearing make-up to hide dark circles, blemishes and shadows on their faces. They need to make sure that the colours they wear reflect light onto their faces and work with their natural colouring to promote a look of health, vitality and professionalism.
A COLOUR CONSULTATION WILL SHOW YOU:
• Which colours and shades enhance your natural colouring.
• How to co-ordinate colours in shirt, tie and suit combinations.
• How to use colour in less formal situations.
• How to use colour professionally to influence both how you feel and how others respond to you.
MEN'S COLOUR CONSULTATION
£130
Duration: 1 hour
Includes: A pocket-sized colour fan containing 36 colour swatches for reference when shopping.
This optional service can be added on to any consultation or arranged separately. I will show you where to shop to find your best colours and styles as well as help you to immediately update and transform your look, whatever your budget.
PERSONAL SHOPPING
£60
Per hour
"Just wanted to say a huge thank you for your insights and support. I came away with so much more confidence in my appearance and with a spring in my step! You've helped me sort out the business related image issues but far more than that you've helped me tap into my confidence again. What a difference a day makes!"
WILL
Frequently Asked Questions
What should I wear to my consultation?
Don't be nervous about what to wear. I won't be judging you and you're not supposed to have everything right before you see me! Just wear something you're happy and comfortable in. The only thing to avoid is roll neck jumpers for colour consultations. You'll be more comfortable with a round or lower neckline.
Will my colours change when I have a suntan? (Colour Consultation)
No, your hair and eye colour will be the same and if you have a cool skin-tone, you'll go a pinky or olive brown and if you have a warm skin-tone you'll go a golden brown so the colours you can wear will stay the same.
Will my colours change if I change my hair colour? (Colour Consultation)
Your colours may well change if you try a new hair colour especially if it's not a subtle change. If your hair colour has changed significantly and you'd like a colour review, just get in touch.
I need to lose weight. Shall I wait to have my style consultation?
No, please don't wait! Your basic body shape and proportions won't change so let's get you looking great now. Your style "rules" won't change much and I'll teach you all the questions you need to ask yourself now and afterwards when buying clothes.
Where are you based?
I'm based in Newport, South Wales but have clients from all over the UK and further afield. I'm easy to find and there's parking at my home studio. I'll send you the address and directions when you book your consultation.
Could you do the consultation at my home/office?
Consultations usually take place at my home studio as the natural light is good and everything is set up but I can come to you if you need me to. There would be an additional charge for travelling time and expenses. There is no extra charge for travelling to personal shopping sessions.
How do I pay?
You can pay by cash, cheque or card on the day. If you'd like to pay in advance or for a gift voucher, please let me know and I'll send you bank details for a BACS payment.