Seeing Red!  How to wear this season's biggest colour!
Red is huge this season and readily available in all tones and depths from light bright reds to deep strong burgundies. Red can be an exciting, energetic, invigorating colour to wear but beware, if you get it wrong, it can drain you! Most people tend to think of red as a warm colour but in fact there are warm (orangey) reds and cool (bluey) reds. Reds range from light and bright to deep, muted burgundy tones. Follow the tips below to make sure your red brings out the best in you!
ARE YOU A LIGHT? (the natural blondes)
Light reds that aren't too intense will work for everyone with light colouring. If you have bright eyes you can keep it light and bright but avoid deep, intense reds and rusts.
Photo by Vogue featuring Max Mara.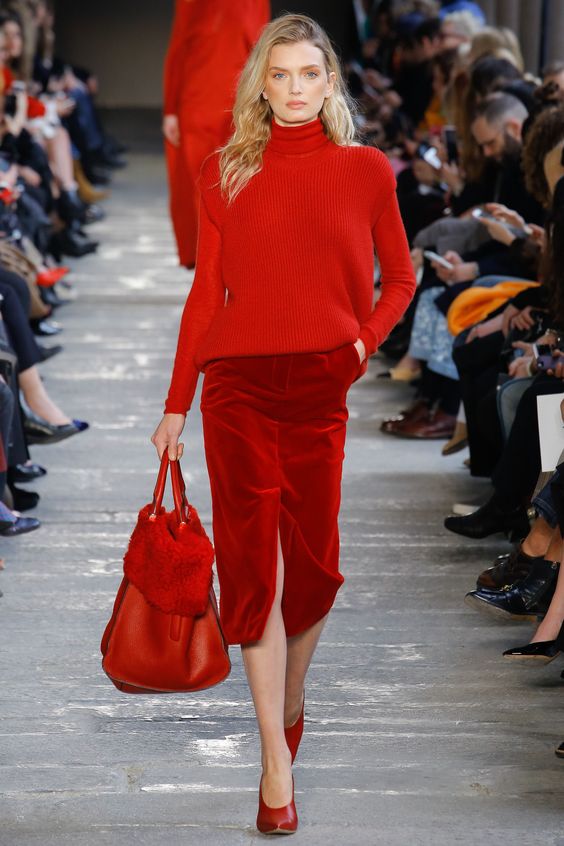 ARE YOU A DEEP? (dark hair and eyes)
The deeps look fantastic in bold shades of scarlet, ruby and burgundy. Your colouring is very strong so red works well on its own or teamed with deep neutral colours.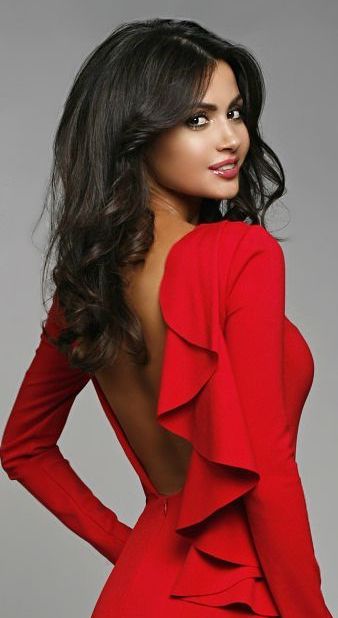 ARE YOU A WARM? (the redheads)
The warms look great in red but must be careful to use the right tone. True red, orange-red, tomato and rust will bring out their vivid hair and show it off. They look fabulous in warm reds but must steer clear of blue-reds such as raspberry as these will clash with their own colouring.
Photo by Endlessly Enraptured.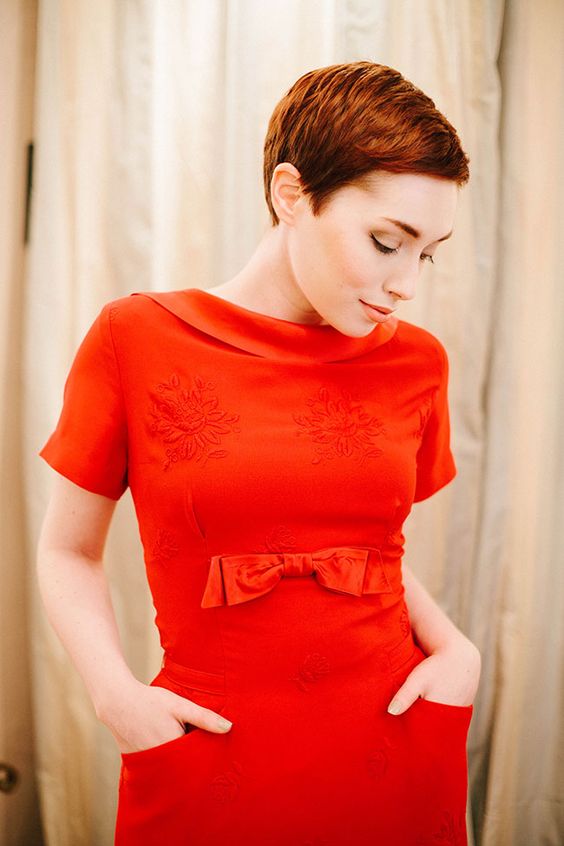 ARE YOU A COOL? (silvery grey or ash-toned hair)
Opposite to the warms, this colouring type needs to stick to the blue-reds and raspberry shades to balance their silver/steel hair and cool skin-tone. Orange-reds will make them look jaundiced!
Photo by Pure Collective.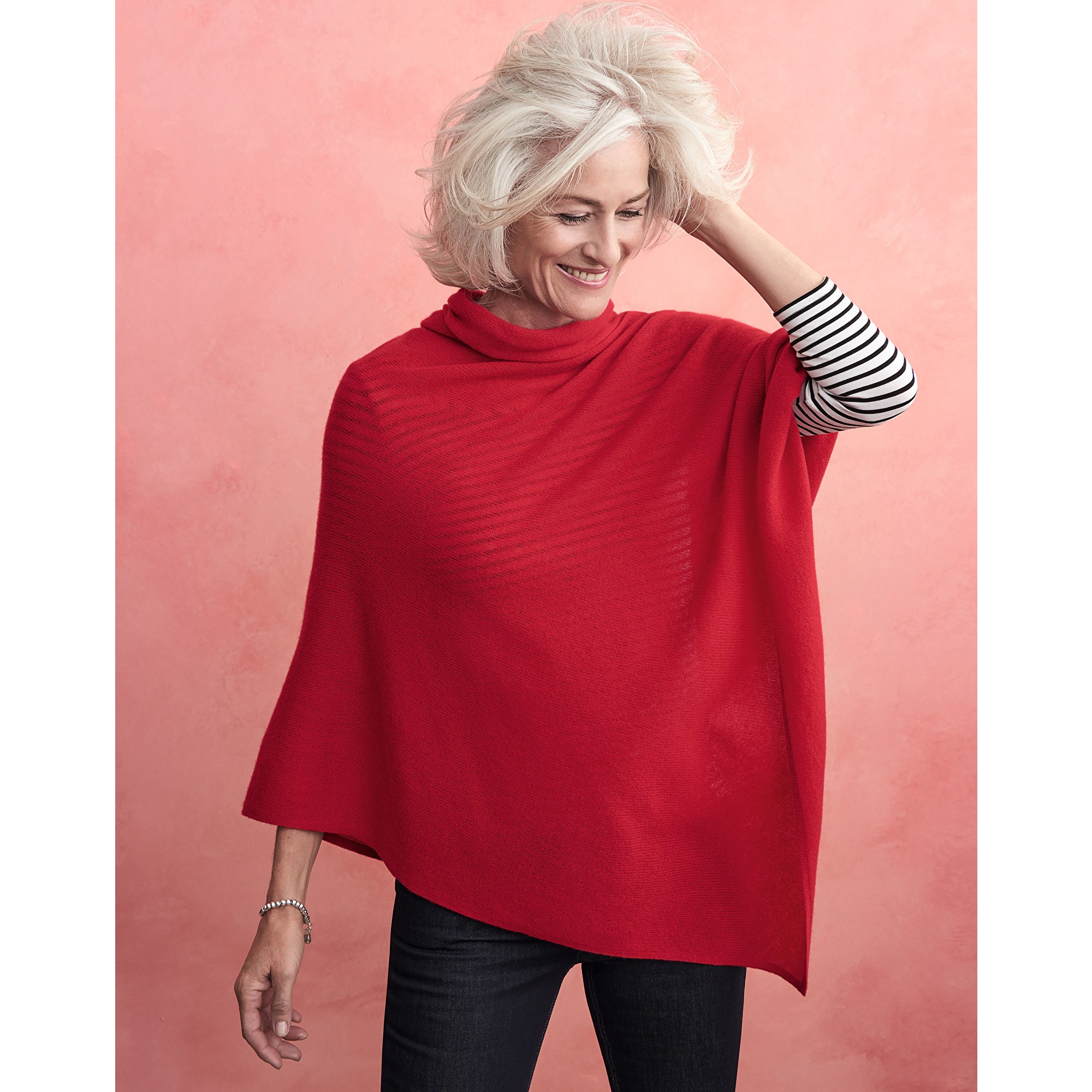 ARE YOU A CLEAR? (dark hair, fair skin, bright eyes)
Bright true red, scarlet and ruby will bring out the clears' striking colouring. They must avoid muted claret shades as these will make them look drained.
Photo by Phase Eight featuring Astrid Full Length Dress.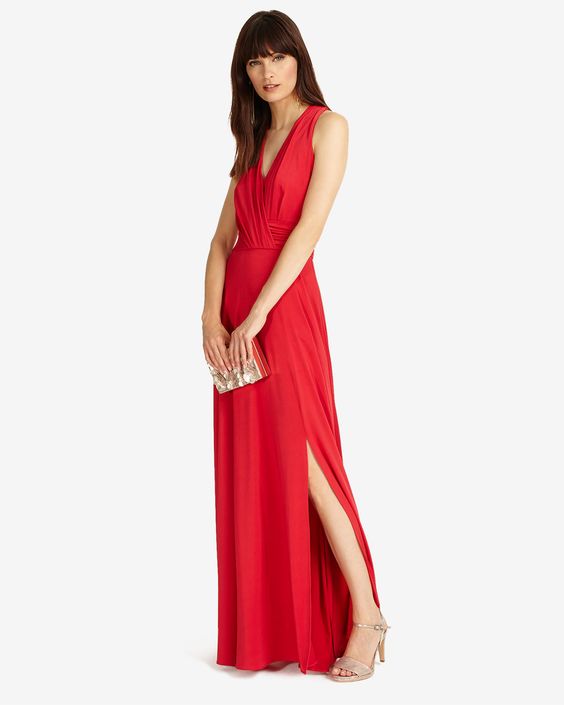 ARE YOU A SOFT? (light to mid-brown hair, little contrast between hair, skin and eyes)
Unlike the clears this group have little contrast in their own colouring and look best in muted shades so soft clarets or light geranium (which isn't too intense) work well. The dramatic softs can go brighter but need to find out if their undertone is warm or cool to find the right shade.
Photo by Micah Gianneli.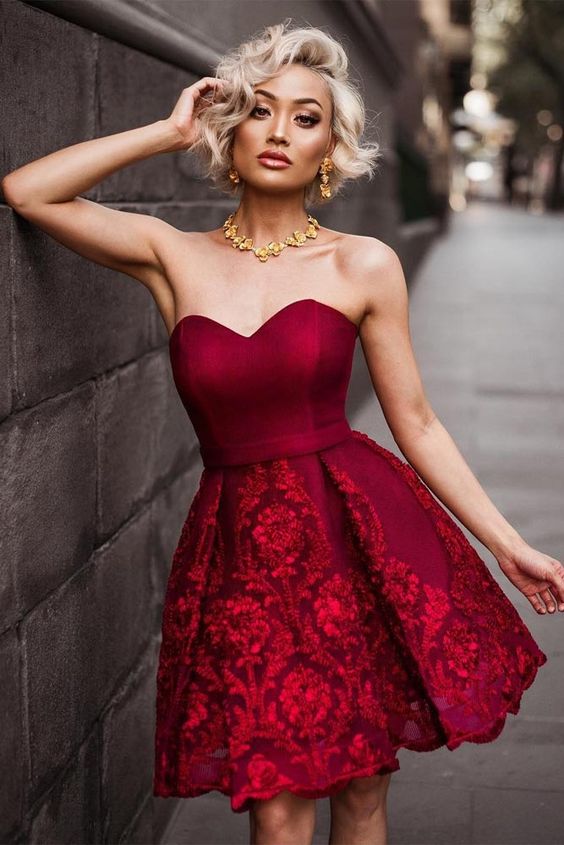 It's very easy to talk about colours but if you'd like to see the differences in reds (and other colours) and how they can work to really bring out the best in you, why not book a colour consultation with me?
Want to find out the best red for you?
Book a colour consultation to find out which colours and shades suit your complexion and personality the best!