How to Choose the Perfect Pair of Sunglasses
When it comes to choosing sunglasses, it may seem simple but there really is so much to consider. The shape, colour and size of the frames;  the darkness of the glass;  designer or high street;  latest styling or classic. As with clothes, one of the best things you can do is get into a shop a try on loads and loads! However, it may help you to choose, if you know a little bit about what you should be looking for to suit your colouring, personality and face-shape. Here are my tips on how to choose the perfect pair of sunglasses…
COLOURING
This is a big consideration when choosing sunglasses. Black frames can look super stylish on those with dark brown, black or dark steely grey hair but will really over-power blondes and red-heads.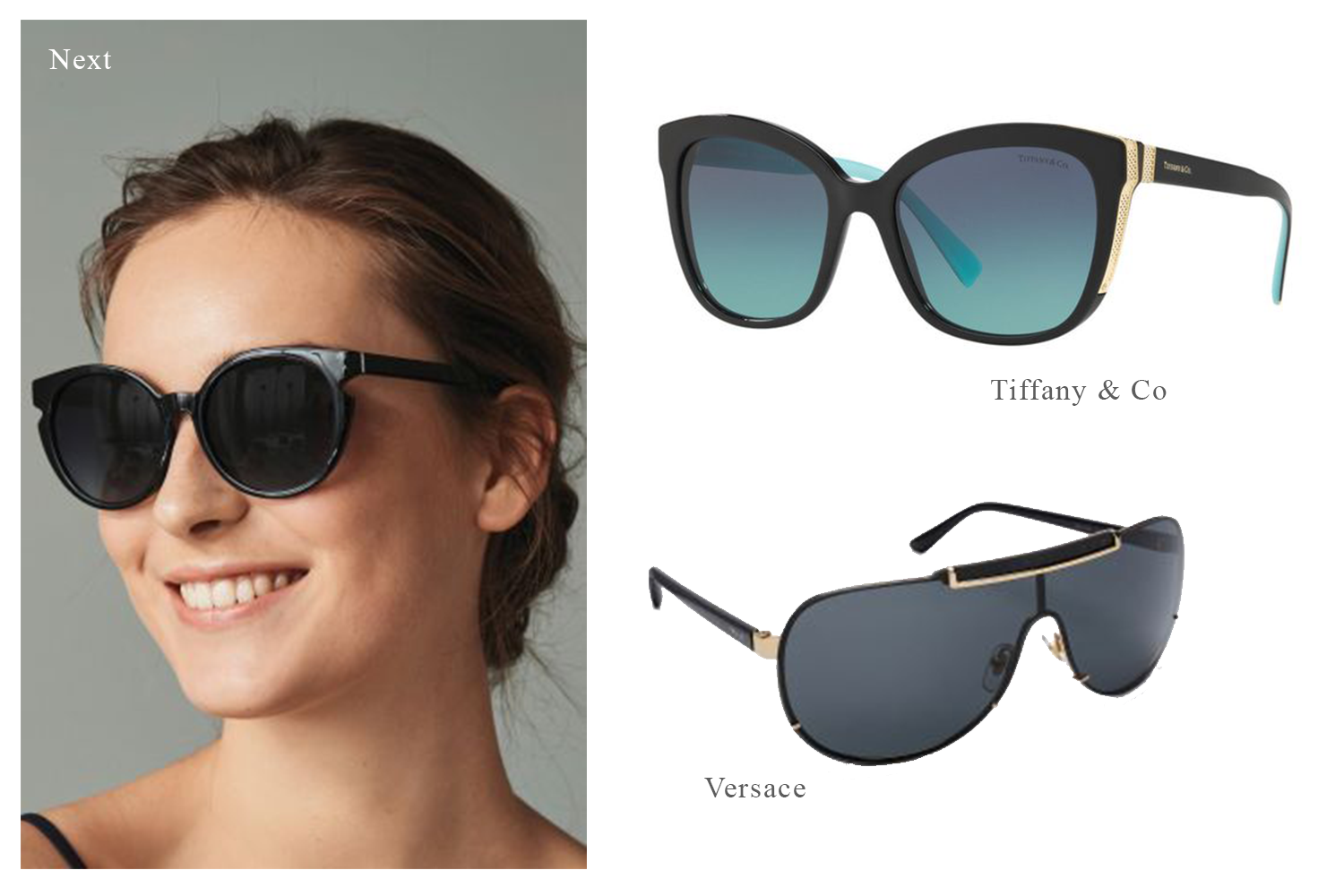 Fairer people with cooler skin tones and eyes (eg Cameron Diaz) look fabulous in frames that are silver, pewter, grey, blue, rose gold and glass that has a cooler tone too.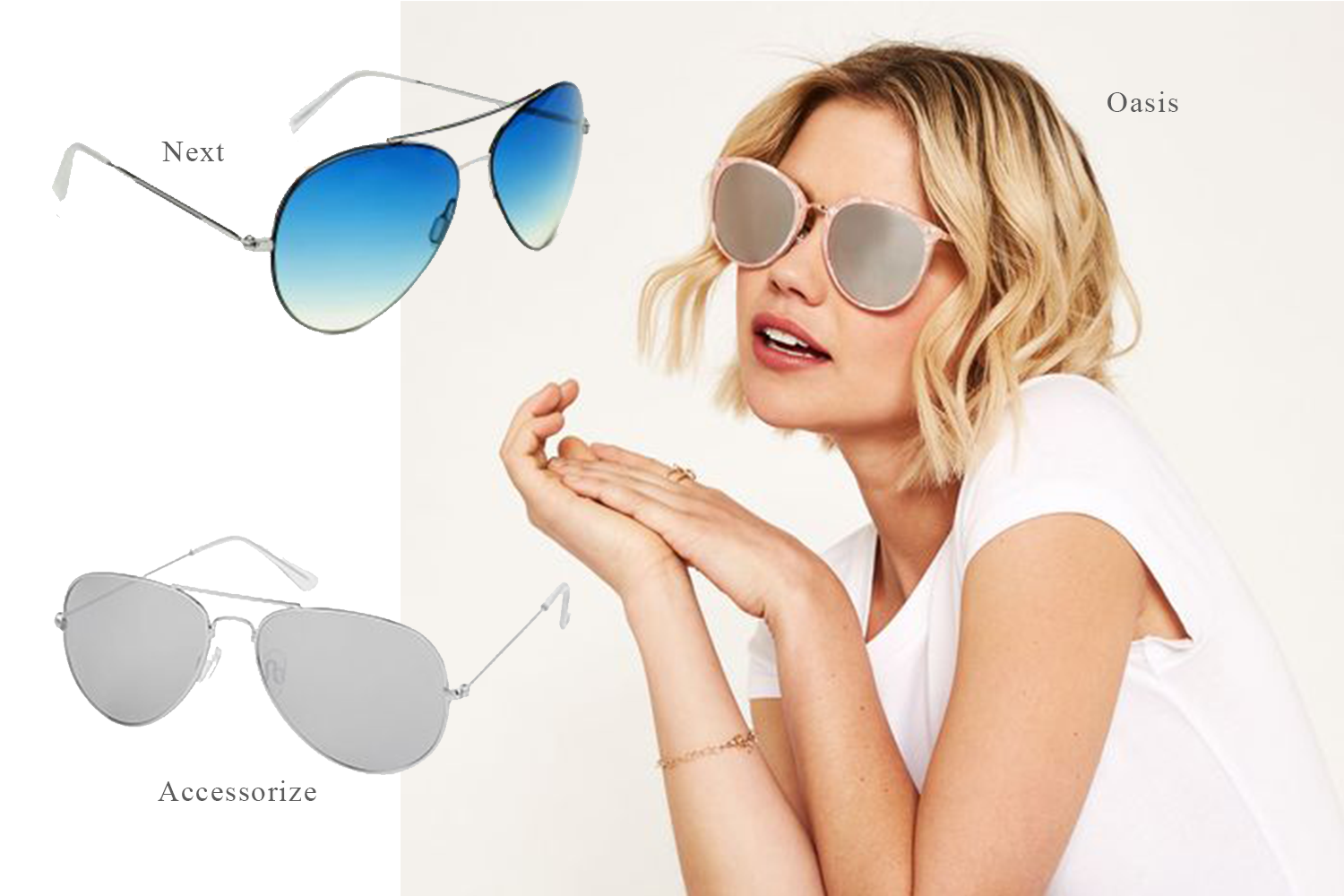 Those with warmer colouring such as the red-heads and blondes with warmer skintone (eg Nicole Kidman) will be most flattered by gold, bronzy tones, tortoiseshell with warmer brown glass.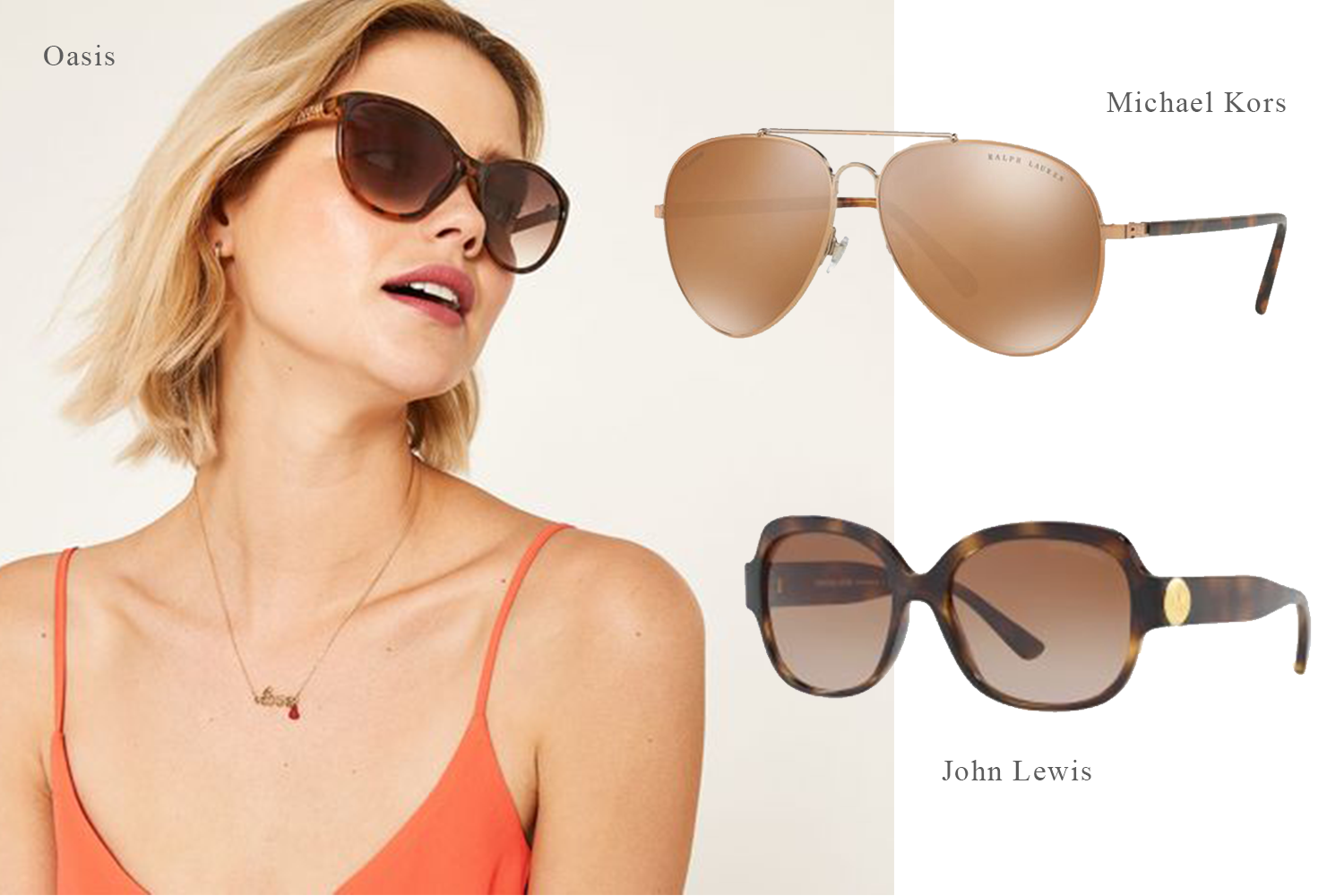 DARKNESS
This may seem obvious but think about the darkness of the lenses. It's no good choosing a pair because you love the look of them in Sunglass Hut but then finding that they're nowhere near dark enough for your holiday abroad. Conversely, if you just want a lightish pair for driving and looking stylish is the UK sunlight, you probably won't want to go too dark.
FACE SHAPE
For style, there are a few considerations. If you have a very angular face, you may want to soften if with a curved shape, if you have a very round face, a more angular shape of glasses can sharpen it up. Cat-eye styles are really popular at the moment and are quite flattering to most face shapes as they give them an upward lift.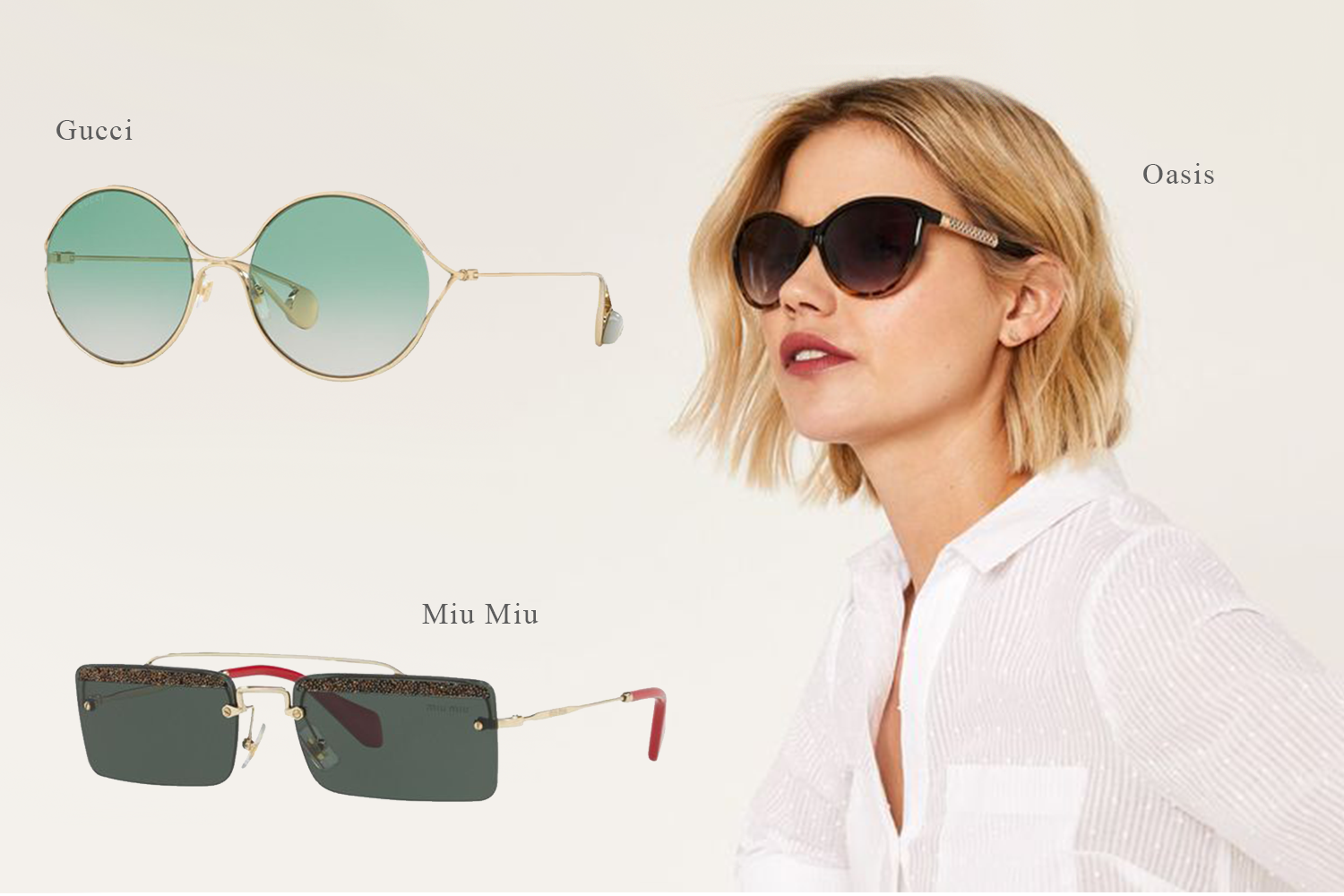 PERSONALITY
The most important thing to think about with style is your personality! If you're quite shy and casual or sporty, don't be tempted into the most blingy, outrageous pair of sunglasses. They may look great on the shelf but you'll feel self-conscious in them.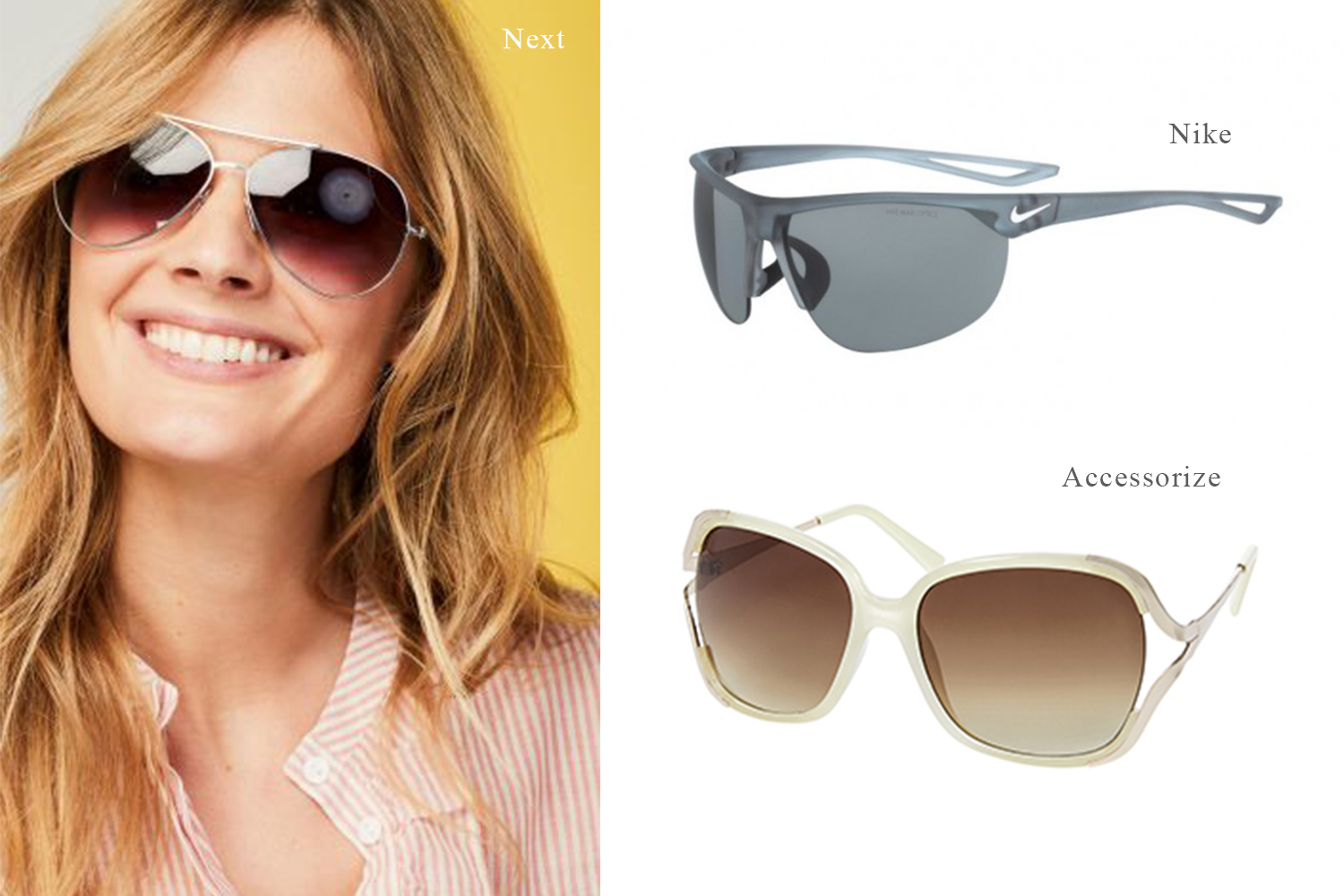 If you're a romantic, choose something pretty. You won't feel good in anything to bland or heavy.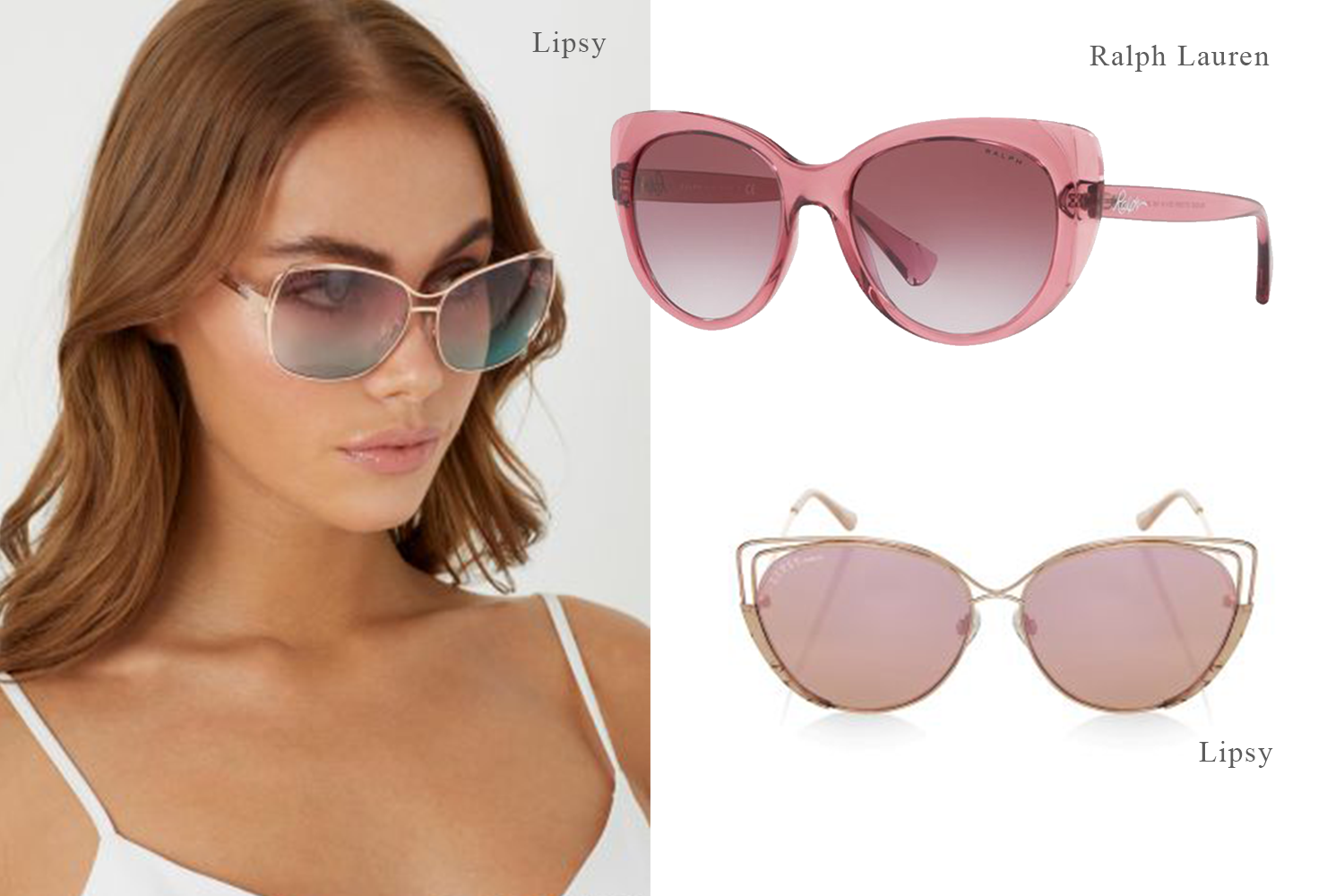 If you're classic or city chic, try a Jackie O style, aviators or clubmasters, nothing that is in today and gone tomorrow.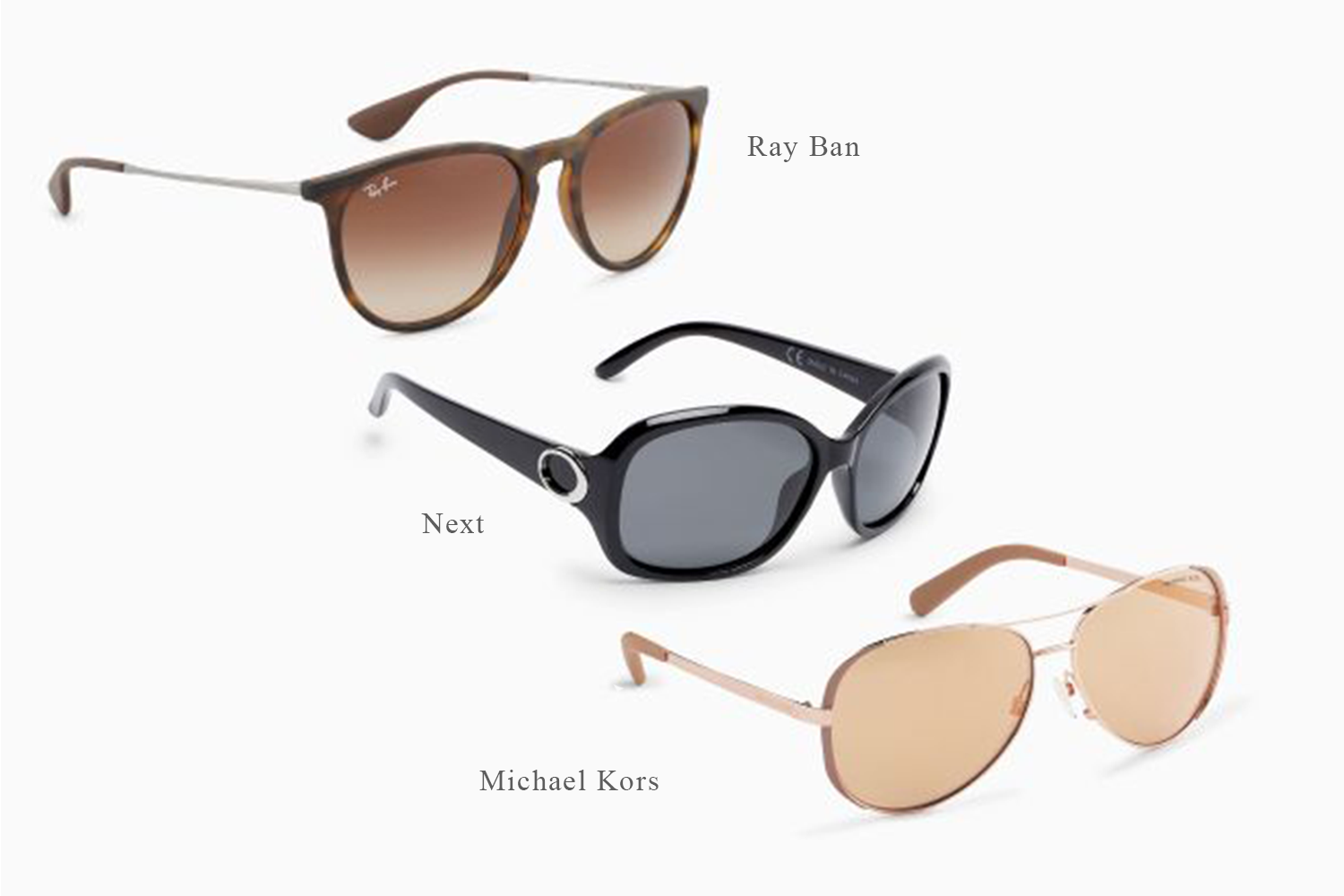 If you're a dramatic and like to stand out, you really need to go for something different! Diamante detailing, cat-eye styles and colour can all work for you.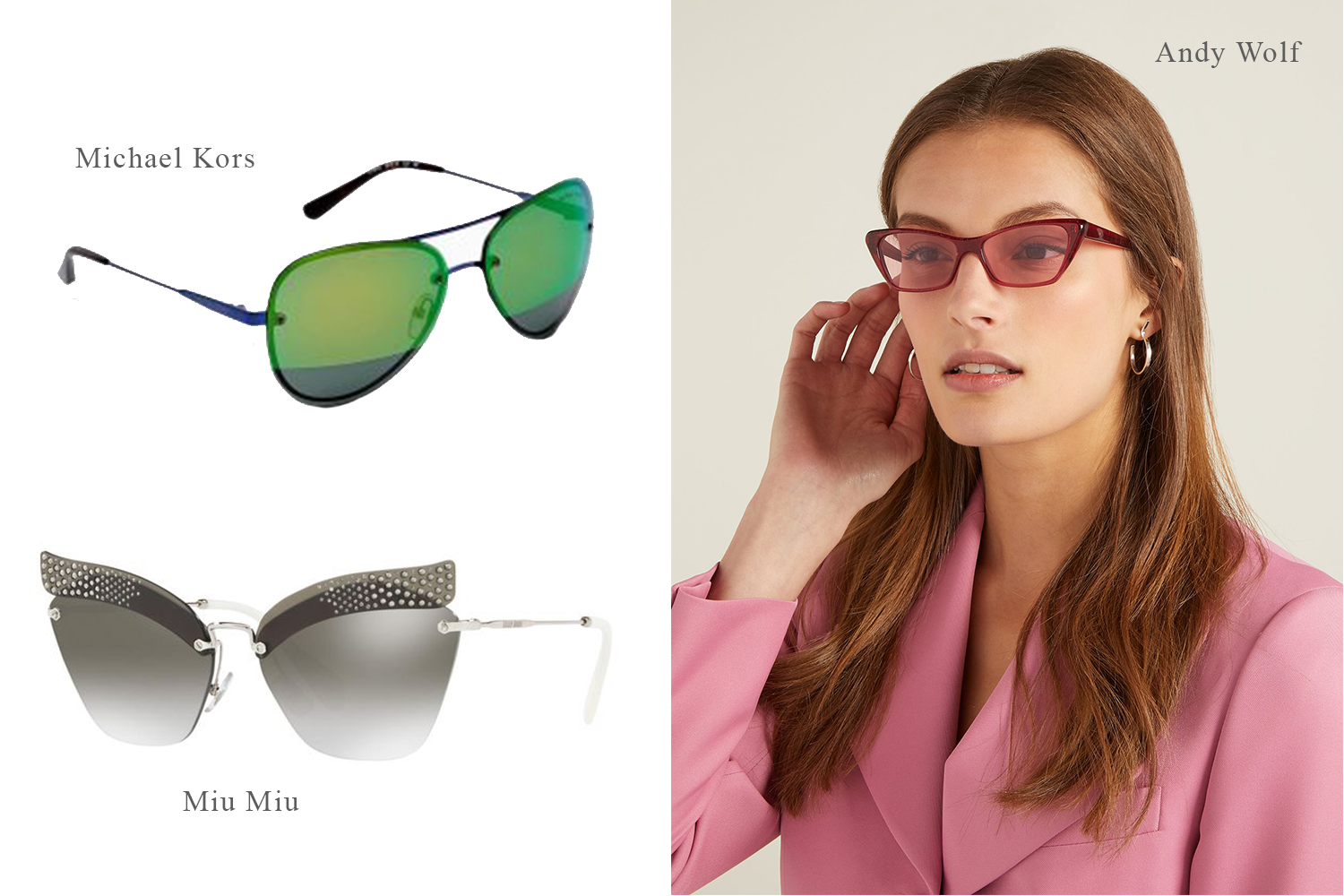 HIGH BRIDGE / LOW BRIDGE
You may never have noticed but some glasses have high bridges and some low (or double). If you have a long nose, a low bridge is best, and for a short nose, choose a high bridge.
BUDGET
Splurge or steal? Here's the question! Only you know how much you'll wear your sunglasses, whether money's no object or you have to be careful and whether you have small children who are likely to bend them, sit on them…! If you're fickle or on a budget, go for a cheaper, high street version. As long as you buy them in the UK from a reputable store with the level of UVA/B protection advice printed on them, you'll be fine.
Whatever you choose, have fun and keep these tips in mind!
If you need help in choosing sunglasses this year and would like individual expert advice, why not book some personal shopping with me? This can be done in-store or online. Contact me for more details.
Need help with finding the perfect sunglasses for you?
Book a personal shopping session with me to help find the perfect sunglasses for you!