Featured photo by Phase Eight A/W Lookbook 2017
The popularity of the jumpsuit continues and if you haven't got one yet, here are 4 reasons why they're easy to wear and a great addition to your wardrobe.
REASON 1
Like dresses, a jumpsuit is an outfit in itself so there's no need to think about separate tops and bottoms. Just pull on, add some accessories and a jacket if it's cold and you're done. Try choosing one in your favourite block colour or if you like patterns, select a print.
REASON 2
They're an easy item to take you from daytime into evening. Just swap your daytime flats to shoes or sandals with a heel, add some over-sized earrings, a bangle stack, a dash of lipstick and you're ready for the evening.
REASON 3
They suit most body shapes! If you have slim hips and legs you can go for a wide leg version but if you have curvy legs and hips a narrower leg is more flattering. If you have a full bust, go for a jumpsuit with a low V neckline or a cross-over top. If you have great shoulders and a neat bust, a halter neck or cutaway shoulder line will work nicely. If you have a few lumps and bumps in the tummy area, a pattern can help to disguise these.
REASON 4
They're very elongating so if you want to look taller and/or slimmer a jumpsuit can be the best friend in your wardrobe!
So, I've given you the pros and personally I've bought two recently that I love wearing as they're so flattering and easy to wear for daytime or evening but of course there is one con and if you visit the loo as often as me they may just be too much of a palaver for you to contemplate!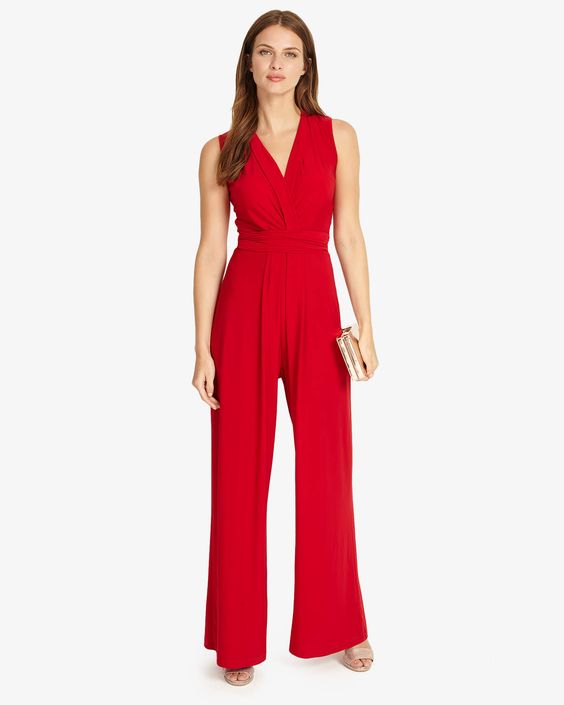 Tia Sleeveless Red Jumpsuit by Phase Eight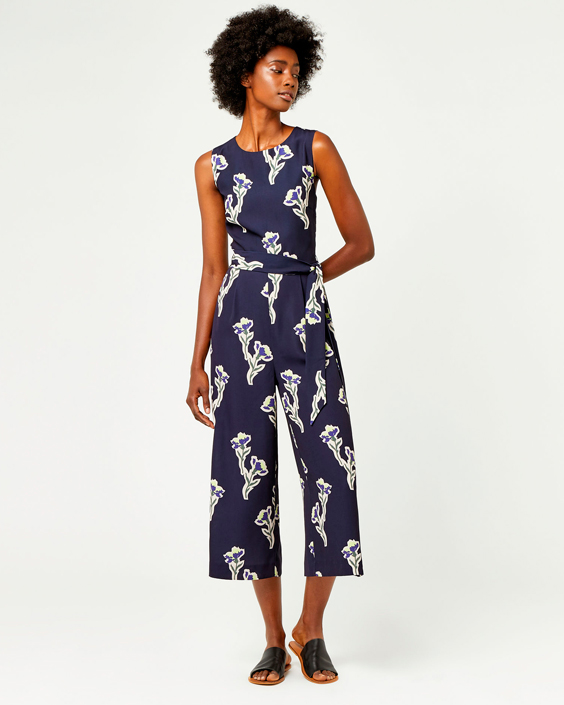 Iris Print Jumpsuit by Warehouse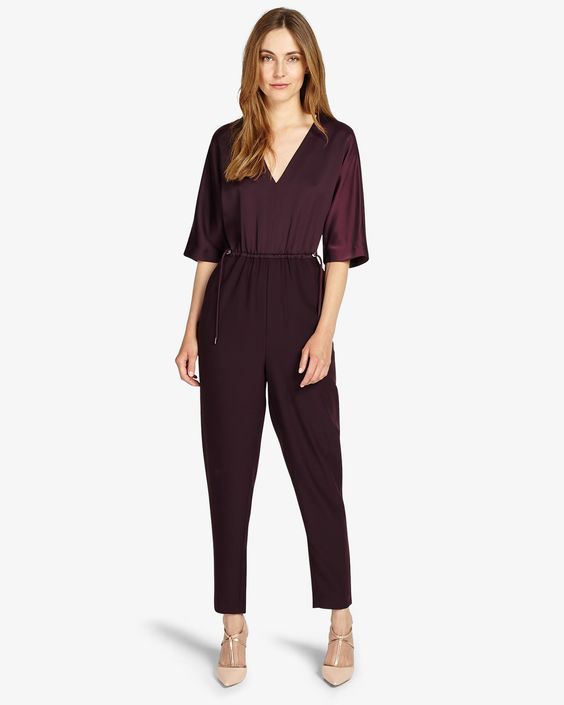 Amara Jumpsuit in Fig by Phase Eight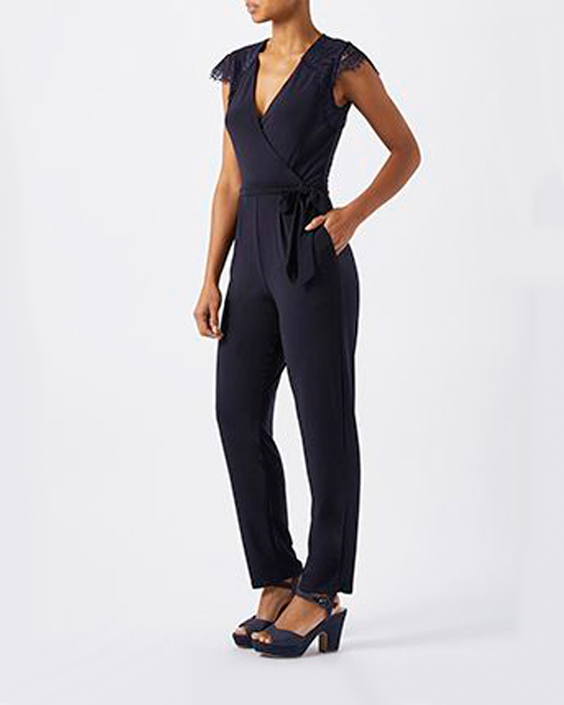 Cheryl Lace Navy Jumpsuit by Monsoon
Still unconvinced about jumpsuits? Book a Style Consultation with me!
Learn how about what styles and trends suit you when you book a Style Consultation with me.