Pattern clash is a big fashion trend this season and whilst I'm really excited about it, I know that others will be horrified! I've already bought myself a top that has a pattern which combines leopard print and bright red floral. When I wear it some people will shriek and declare it to be hideous but that's fine because I love it. I have a lot of drama in my style personality and I'm quite loud but I know this trend won't be for everyone.
So who else will get on with this trend and what's the best way to try it out?
DRAMATIC – LOUDER, BOLDER, BETTER 
If you're dramatic, you don't mind turning heads and you don't like to blend in so go for it. The louder, the more outrageous, the better. Bright colours don't scare you, neither does animal print so this trend will excite you. Just be careful with accessories as if your top or dress is already making a big statement, you don't need to be too bold with your jewellery, shoes and bags. 
Shop: Red floral animal chain long sleeves blouse by Star by Julien McDonald at Debenhams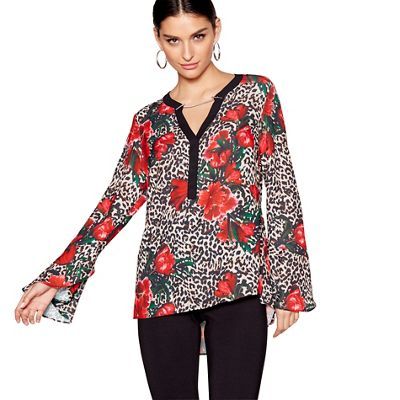 ROMANTIC – PRETTY PASTELS
If you're romantic and like a feminine look, you'll get on with this trend in lighter pastel shades. A floral with a stripe or dot will work well for you.
Shop: Serrana Stripe cotton shirt dress by French Connection.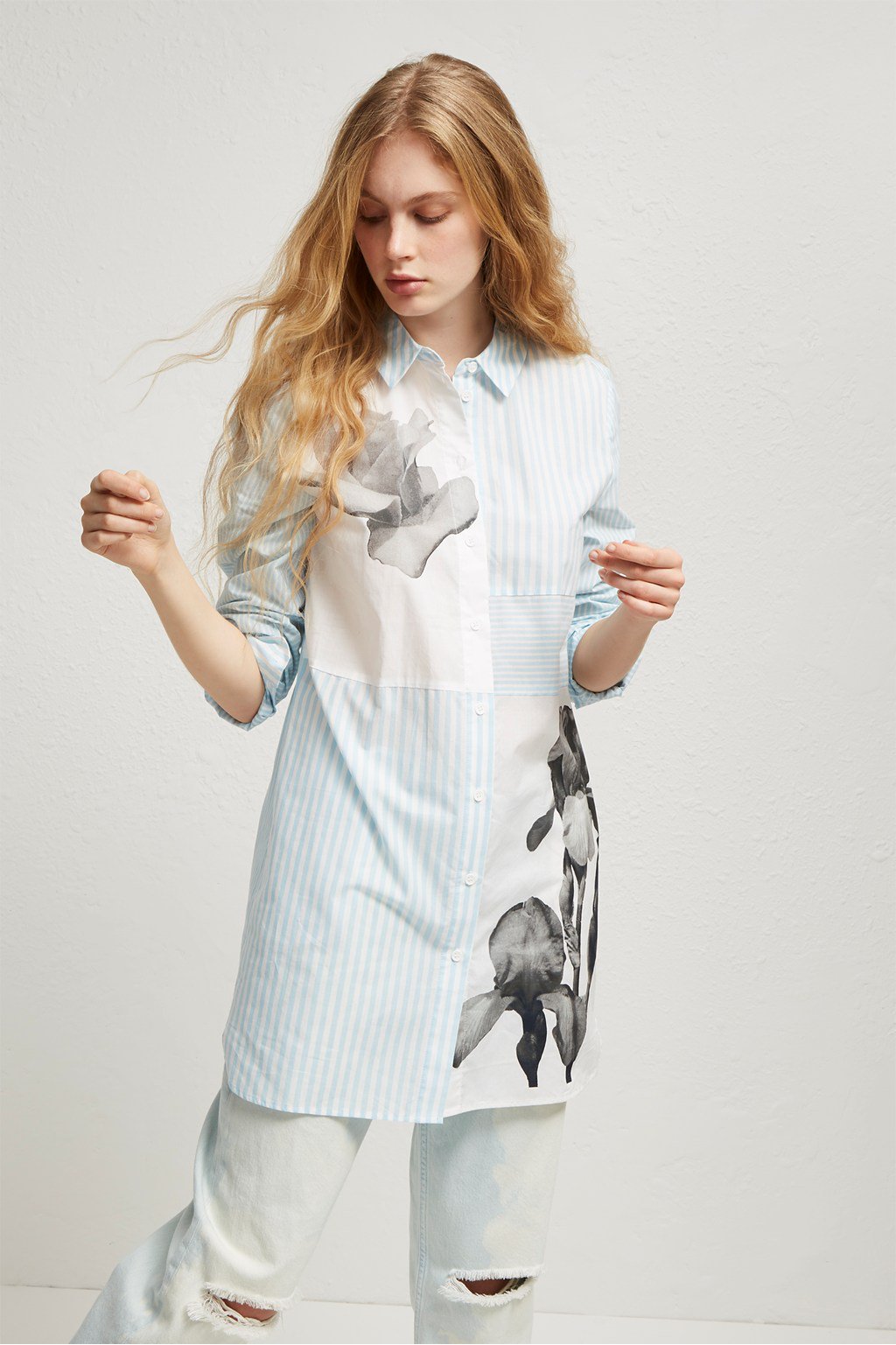 CLASSIC OR CITY CHIC – SPOTS AND STRIPES
If you have a classic or city chic style personality, you'll tend to choose quality pieces in neutral shades, so go subtle and maybe try pattern clash just in a scarf to start with. Navy and white or black and white colour combinations and maybe a stripe with a spot will allow you to clash your pattern subtly and not push you too far out of your comfort zone. Check out this Jamie Chung wearing this spots on spots ensemble.
Photo by CARV/AKM-GSI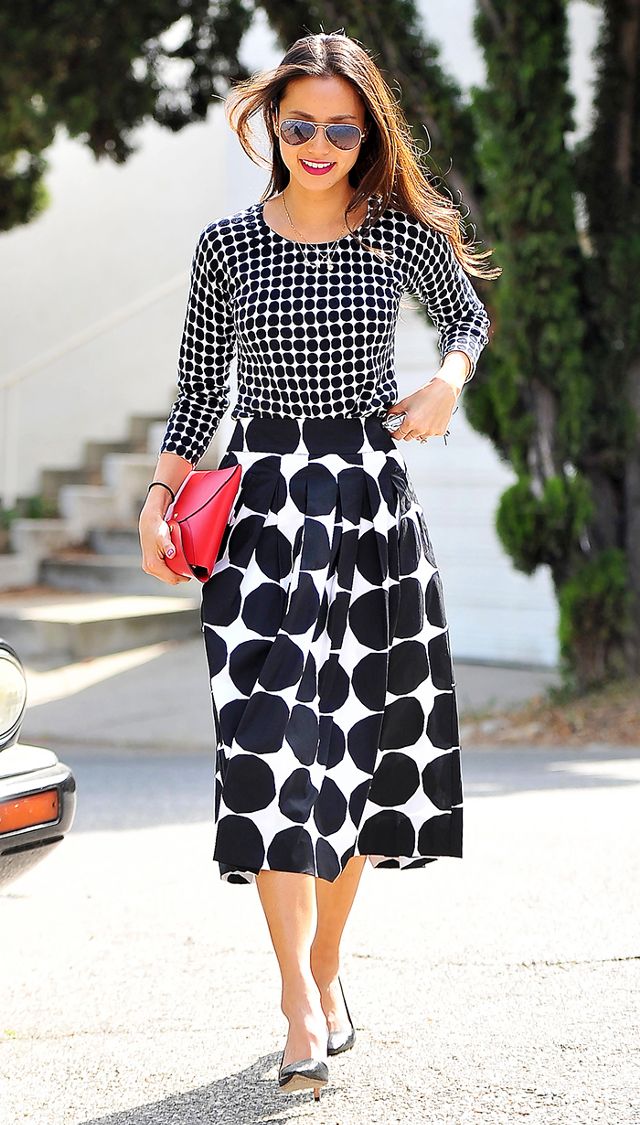 CREATIVE – LOOK LIKE ART
If you're a creative (arty type) you might have been clashing your patterns for years anyway and you'll be far more willing to create your own combinations.
Dress by House Of Holland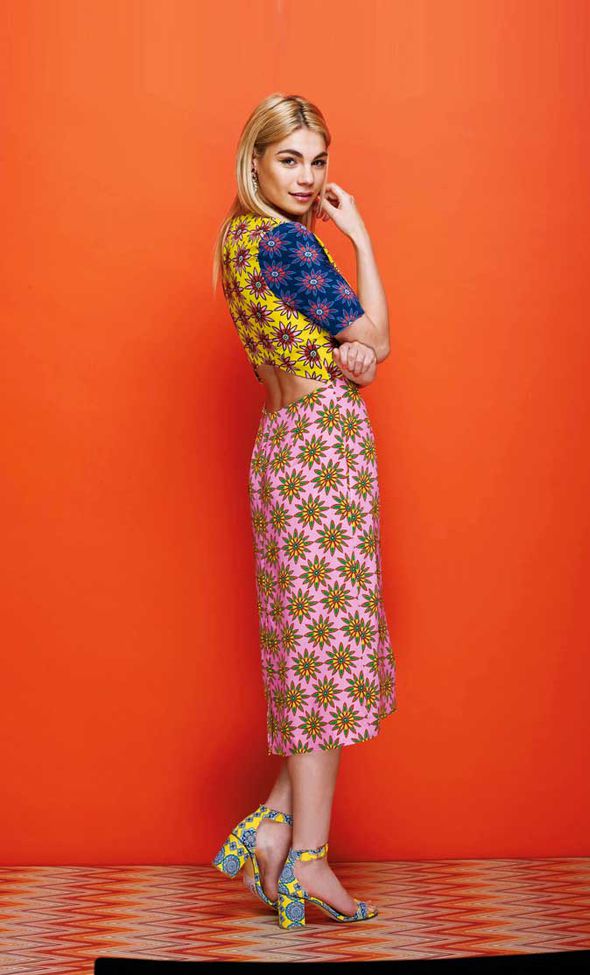 NATURAL – TEST THE WATER
If you're a natural, you like a relaxed casual look and usually like to blend in with the crowd rather than draw attention to yourself so stick to what you do best. You want to feel comfortable in your clothes so avoid this trend like the plague. If you are feeling impulsive and fancy giving it a go in a subtle way, choose something cheap so that you don't waste money on an item that you don't get much wear out of. Check out this subtle stripe and hearts jumper from Monsoon. 
Shop: Sara Stripe Hearts Jumper by Monsoon.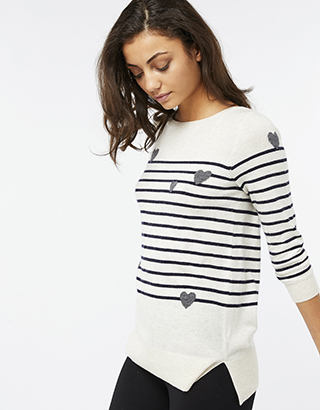 If pattern clash isn't for you but you want to know more about how to choose clothes that really work for you, get in touch to organize a style consultation with me. I work with individuals and groups so can tailor a session for you.
Learn how to wear pattern clash
Not sure where to begin with this new trend? Check out my style consultation services.