When it comes to shopping with independent retailers, I can't pretend that I'm an angel. Are there times when I head off to the city and shop the department stores and retail giants? Yes! Are there times when I grab a bottle of wine in the supermarket instead of my local wine merchants? Of course! But there are so many reasons to value and use independent retailers and I am starting to make a concerted effort to make time to shop with them because I'm so sorry each time one I should have cherished closes.
If you're someone who constantly heads to the high street giants, or worse still shops online, let me try to convince you that it really is worth paying the independents a visit. Here are 4 reasons to shop at independent retailers: 
1. The choice is so much more exclusive
Boutiques will offer ranges you've not heard of before and will only stock a limited amount of each item so if you buy an outfit from one of these boutiques, you're not likely to see anyone else turning up to an event in the same outfit. The limited exclusive ranges make it easier to develop a style of your own and stand out from the crowd.
2. Customer Service
The service you receive in good independent stores is usually much more helpful and friendly. The owner may be around and will want to ensure they build rapport in the hope that you'll return. They get to know their customers well and care about your preferences and what you want to see there next season. They will do all they can to ensure you feel welcome, help you with sizes and advise you when required. In contrast, the sales assistant in a big department store maybe very helpful but in the long run really doesn't care if you return and shop there again.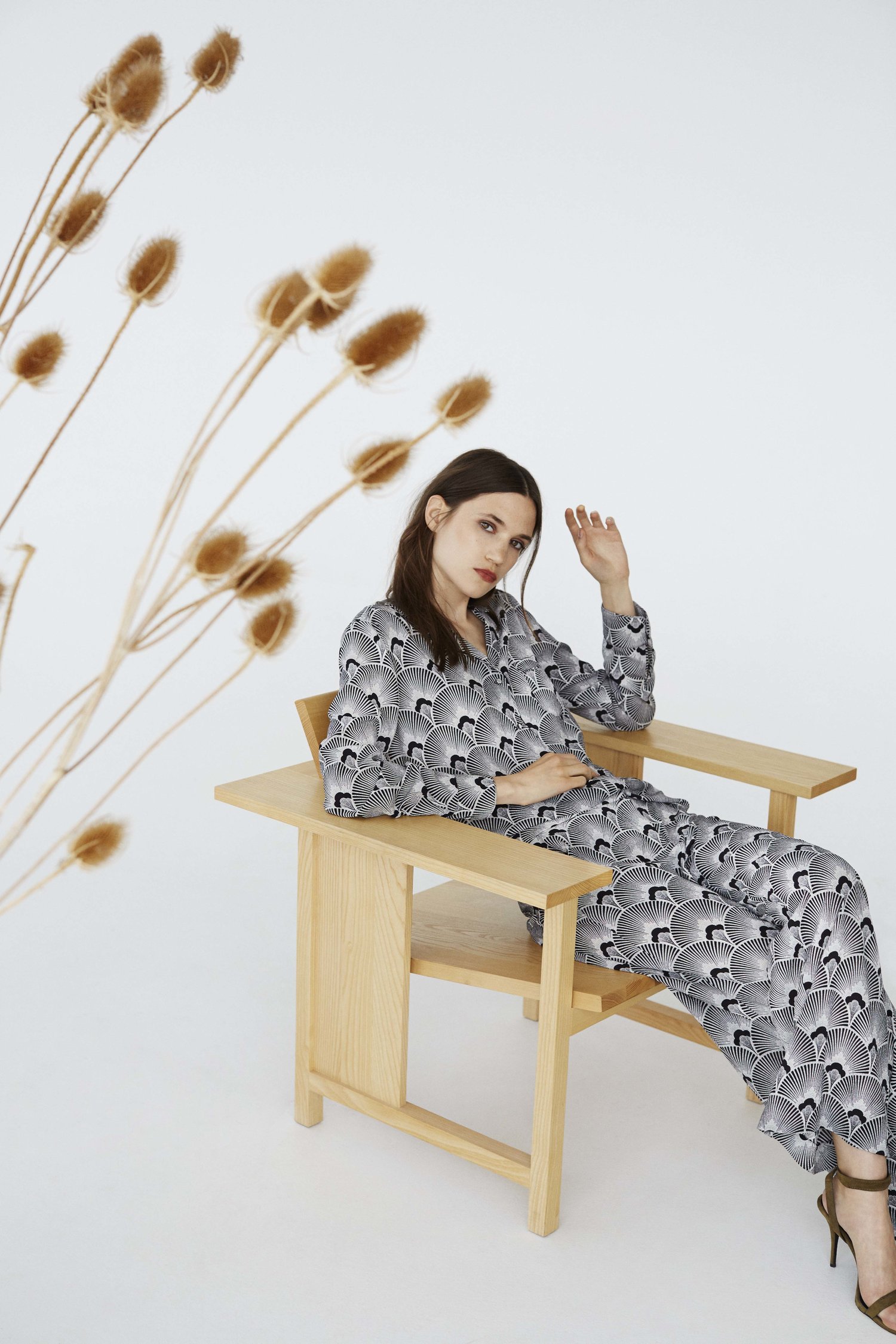 Second Female at The Square Monmouth
3. Atmosphere
The atmosphere is usually so much more calm, less frantic, busy and frustrating. I'm getting pretty fed up with the queues for fitting rooms in large department stores and then the queue for the tills! Then there are the rules: only six items in the fitting rooms, you can't take some items in and often the cleanliness leaves a lot to be desired. As my aunt remarked the other day, "I can't be doing with the fluff!". Independent stores usually have a much cleanlier, cosier, friendlier feeling!
4. Advice
In the supermarket, I may not know which is a good wine if I want to try a new one. Sometimes I've been led (and led wrongly) by the price! However, if I go into the wine merchant's in my local town, the owner will ask what I'm after and stop me from going wrong.
Similarly, a good boutique owner or manager will know their stock well and is there to advise on which brands are generous with their sizing and so on. They may also hold special events for their customers where they get an expert stylist in to advise for the day or give a talk on current trends at a preview evening. We all know that large shopping centres also do fashion events but often when celebrity stylists are involved, the fashion shows are large and advice is impersonal. If a local personal shopper is giving advice at a boutique, they will want to be sure it's good advice so that the customer is happy, gets compliments when wearing their new clothes and considers using them again.
A little while ago, I seriously considered buying my own boutique but I realised that many owners are working hard and earning very little as people use their shops as showrooms! They pop in, try on, take the experience and then go online to see if they can find the items cheaper. If this is you, please think about the shops you used to enjoy that are no longer there. Think about Christmas time when you want to wander round individual stores finding unusual gifts for your loved ones.
Imagine that you went to a restaurant, had a wonderful meal where you were greeted by the owner who advised you on the menu, served fantastic food and offered you a complimentary drink at the end of the meal. Would you leave without paying a tip? Independent retailers can sometimes be more expensive than shopping online but I believe we owe them a duty if we've had great service to patronise them. After all, they have large overheads to pay and it really isn't easy these days to run a successful shop. How sad our high streets look when there are many empty units and what a tragedy it will be when only the giants remain.
Check out these boutiques
A few of my favourite independent retailers in Monmouth:
The Square Monmouth
Vanilla Monmouth
Book me as your Personal Shopper
If you'd like a personal shopper to accompany you around the shops in Monmouth, Ross, Ledbury or elsewhere, I can come along and give you unbiased advice ensuring you buy only clothes which are perfect for your body shape and colouring. Call or email to book a date.