If you're wondering how to wear a trench coat this season, there are quite a few considerations to take in to account. Many of my clients tell me they don't feel stylish when they go out shopping or to lunch with friends.  Often I find that although they've thought about their outfit, they then throw on an anorak over the top especially when the weather isn't so great. This season, why not swap that shabby anorak for a modern trench coat? A simple step that will instantly make you feel more glamorous!
Before you rush out and buy a new trench coat, have a peep if you already have one tucked away somewhere that still fits. If not, before heading to the shops think about the following:
Choose the right fabric for your body shape
Trench coats traditionally come in a stiff, rigid fabric.  This looks great when belted on straight body shapes such as the inverted triangle and rectangle. Curvier body shapes will need to choose softer fabrics that drape more easily over their curves.  If you don't have a defined waist and the belt is making you look chunky, try tying it at the back, it often makes a huge difference and gives a longer, leaner appearance.
Single or Double-breasted Trench Coat?
Traditionally, double-breasted styles are always buttoned up.  You can style them in other ways and leave them open, long and loose as in the GAP picture below.  This is especially good if your waist is not defined and your tummy tends to be your problem area.  Fuller busts may struggle with double-breasted styles.  Especially if the fabric is too stiff!
Style Personality
If your style is subtle and chic, a traditional beige or navy trench coat can be an investment piece and look effortlessly stylish. However, there were plenty of deconstructed, funky styles on the catwalk this season.  These have been translated into high street versions such as these from Boden and Top Shop.  The modern versions are great if you are more dramatic or creative in your style personality.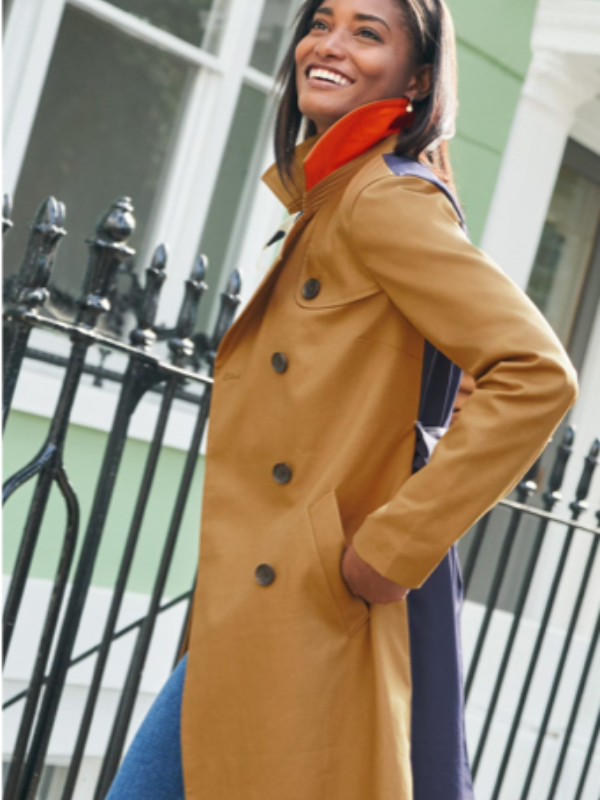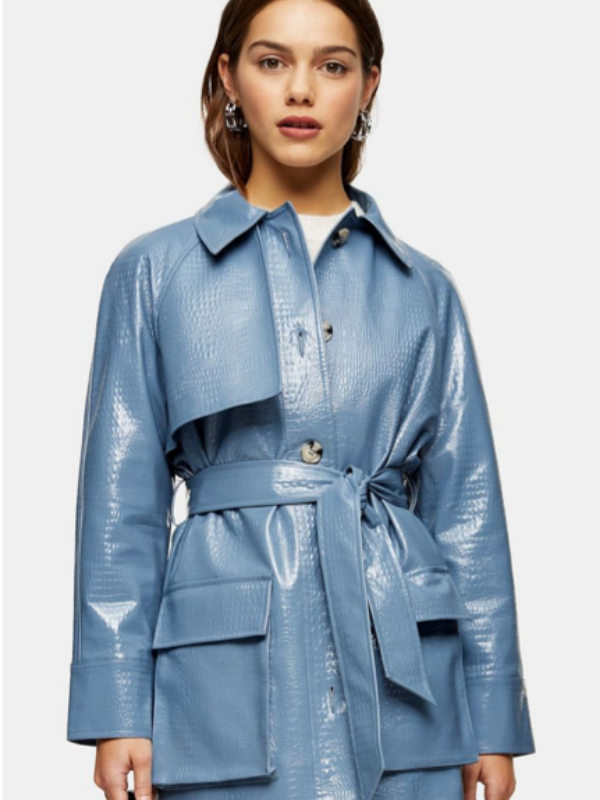 Colour
There is a large range of colours available in trench coats this season.  You don't have to stick to beige even if you want a traditional shape. You'll find bright colours and pastels to choose from. Try to make sure the colour you choose gives you the WOW factor and doesn't over-power or drain you. If you've never been for a colour analysis, now could be the time!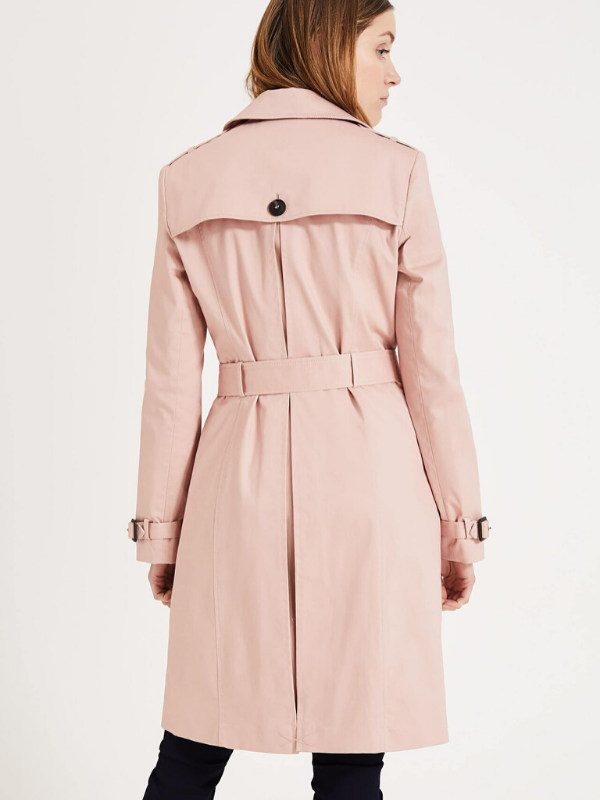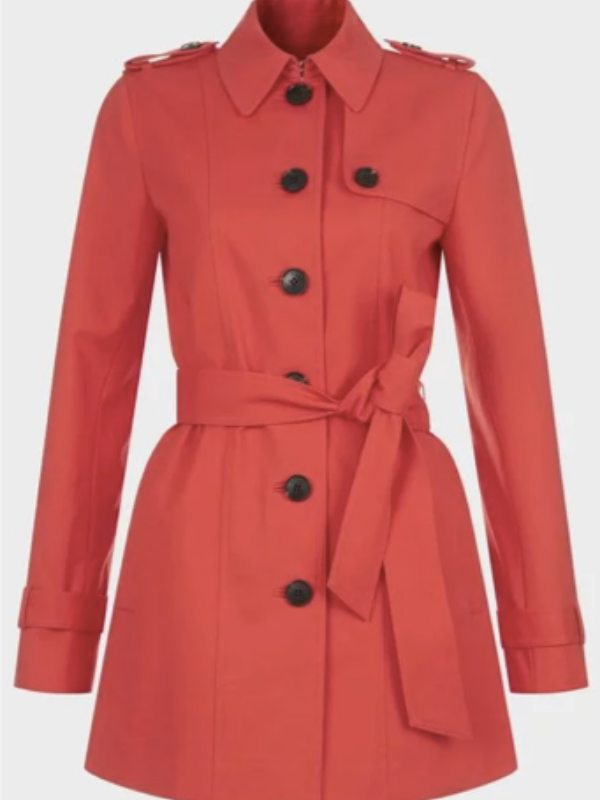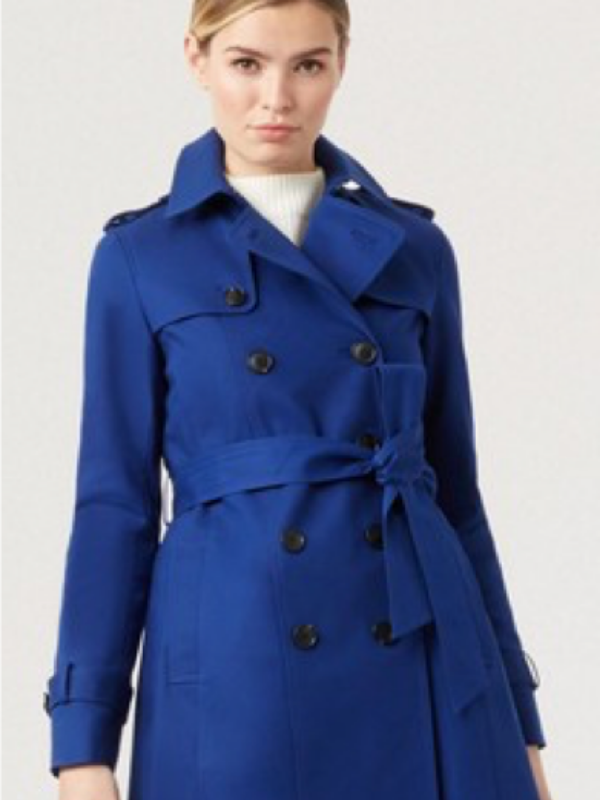 Length of Trench Coat
Trench coats come in different lengths so think about what you'll want them to go over – dresses, skirts or trousers.  Ask yourself whether you mind a little bit of dress popping out of the bottom.  If you usually wear trousers and don't like fuss, shorter lengths can work well.
Detail and Scale
Lapels and pockets should flatter your shape and scale. If your build is large, go for bigger lapels.  If you're quite petite, a smaller lapel will look harmonious. Large pocket detail should be reserved for areas of your body that you don't mind enhancing.
These tips should help you discover how to wear your trench coat this season and beyond.
Need more personalised advice for buying & wearing a trench coat?
If you need more help on how to wear the clothes in your wardrobe, why not book a full image consultation or wardrobe edit? If you're struggling, I'd love to help.