Dungarees are very much on trend this season and many of my clients are wearing them so I thought I'd write a blog on how to find the perfect dungarees for your body shape.
I had forgotten all about dungarees and probably haven't worn them since I was in my early twenties but seeing them on some of my clients recently has made me take a new look at them and appreciate how useful they can be. Here are a few tips on how to choose and wear your dungarees.
Broad shoulders
If you have broad shoulders, dungarees will work well on you and as the bib part really draws the eye inwards to the centre of your body.
Narrow shoulders
Women with narrow shoulders tend to be pear-shaped and often want to extend the shoulder line rather than drawing the eye inwards, so a t-shirt with horizontal stripes or a puff sleeve under your dungarees will help to balance the look.
Large busts
Dungarees could be seen as boyish and thought of instantly for those with straighter figures but actually, they can work really well on larger busts with a contrasting colour underneath as they break up the bust area. This can have a slimming, elongating effect.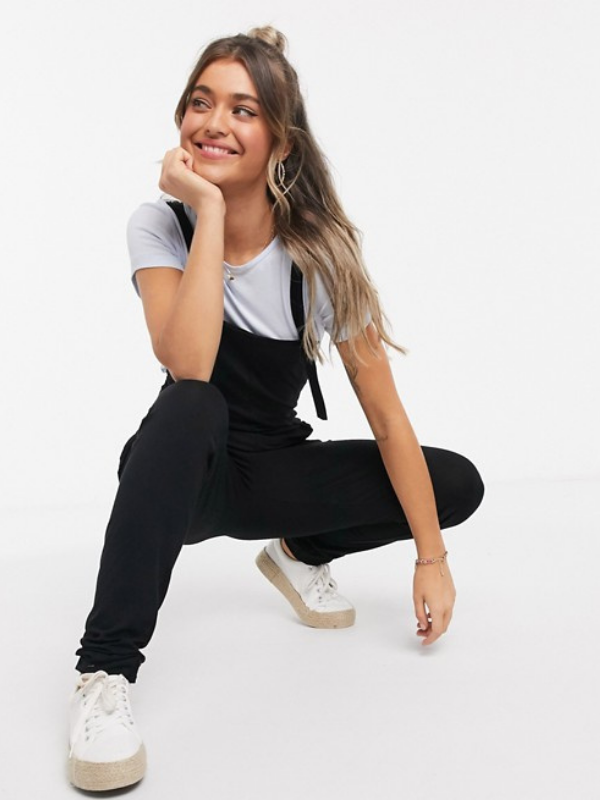 Idea for broad shoulders.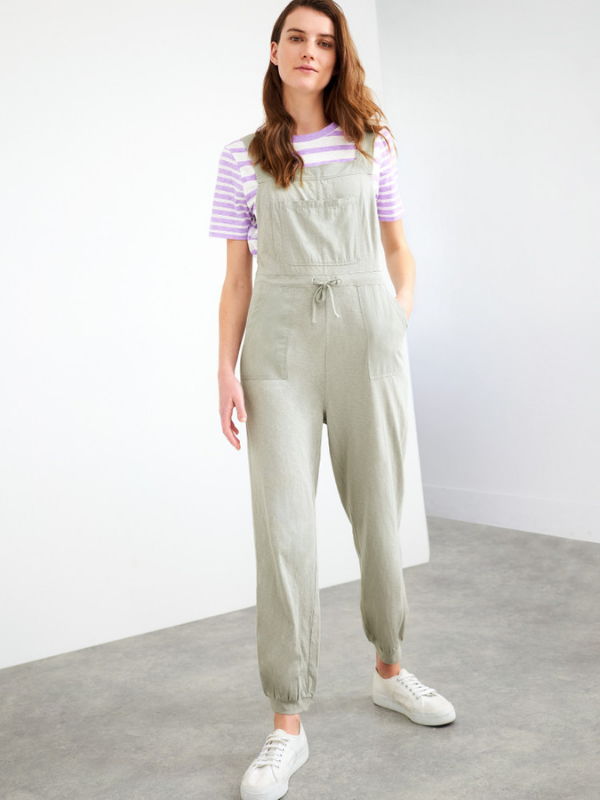 Idea for narrow shoulders.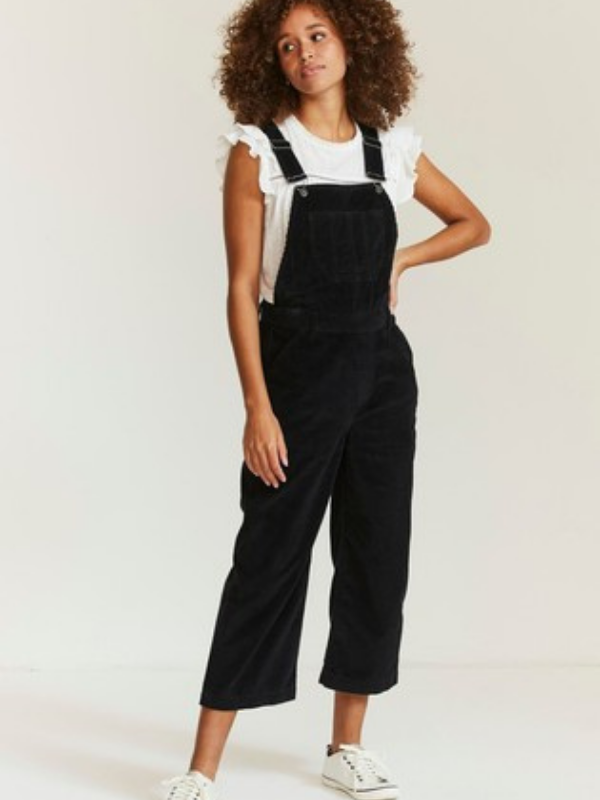 Slim legs
If you have slim legs and straight hips, most leg widths will work. You can choose from a wide, straight or tapered leg dungaree. If you love your legs, why not go for a short dungaree and show them off.
Curvy legs
If you have curvy legs, don't add more volume with a wide leg dungaree unless the fabric is very soft. Tapered styles will work better for you and will follow your curves.
Petites and curvy women
Because dungarees stretch the whole length of the body (top and bottom) they are elongating and give the illusion of being taller and slimmer. They are therefore popular with petites and those wanting to disguise their tummy areas.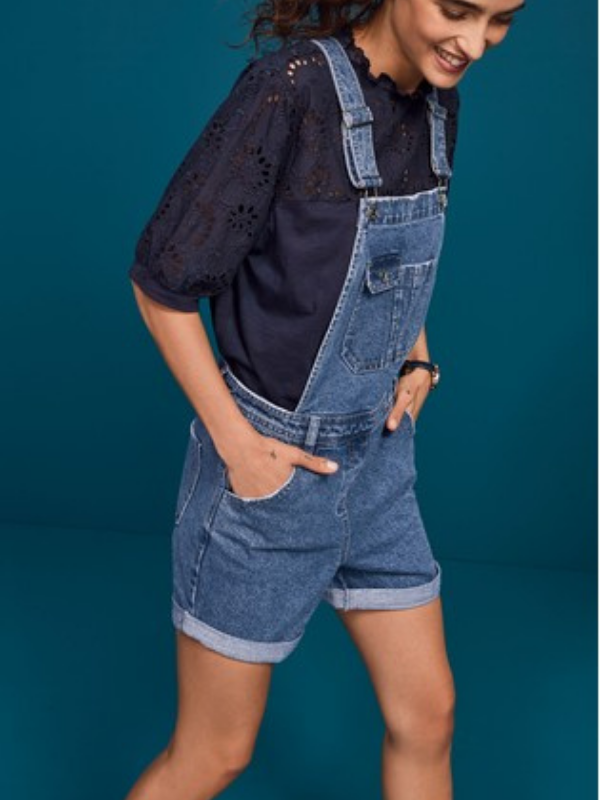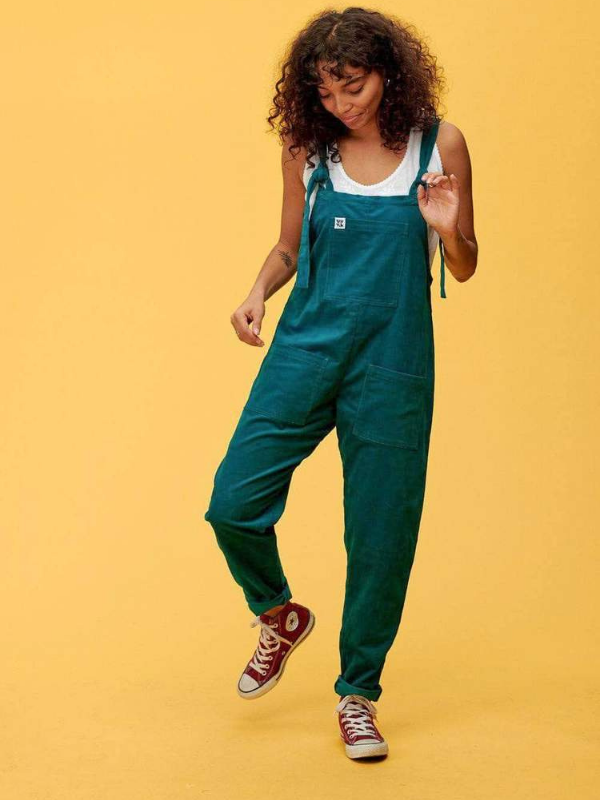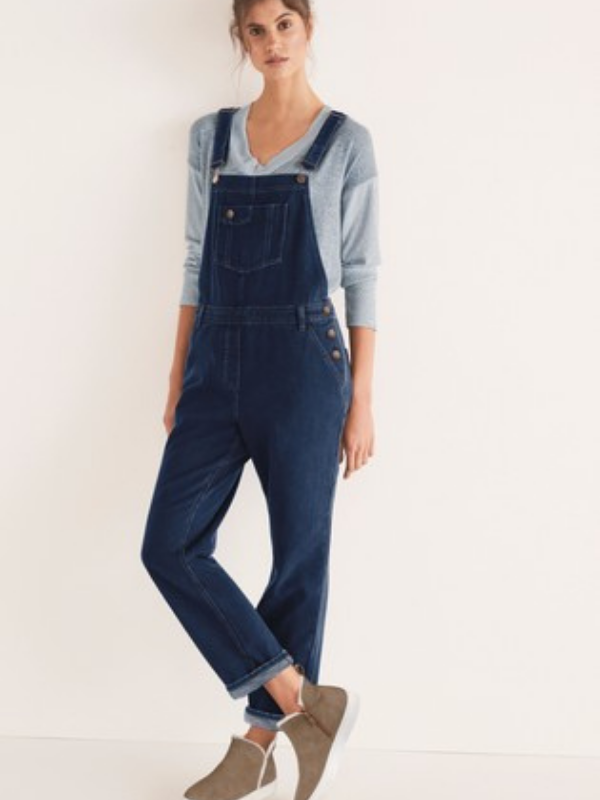 Ideal for petites & curvy women.
Choosing a Fabric
If you have a curvy figure, don't forget that a stretch denim or softer fabric will work best for you. If you have a straighter body line, go for non-stretch denim or cotton.
So, if you've been considering some dungarees, go ahead, there's a great amount of choice around and you now know how to choose the perfect dungarees for your body shape!
For more help on styles and trends to suit your body shape, why not get in touch for a full style consultation?
Check out my full range of services and don't hesitate to get in touch by emailing me HERE