As a personal stylist, the biggest question I'm asked right now is, "How can I regain my style confidence after lockdown?" Let's face it, we've all had a horrendous 18 months. Many of our lives and working routines have changed immeasurably, and it can feel as if our style has gone out of the window, never to return. However, there are ways to regain your style confidence and start to feel good about how you look again. 
Dress your shape, not your size
If you have put on weight during Covid lockdowns, do not beat yourself up about it. Make sure you have enough outfits to wear right now that are the right size for you. Squeezing yourself into 'too tight' clothes that fitted you before, won't help your style confidence.
But don't just buy any old clothes that are a size bigger.
Make sure the clothes are flattering to your body shape which may have changed with weight gain. Some women who were hourglass before lockdown have thickened at the waist and become rectangular (this can happen with menopause too). Some rectangle body shapes have gained weight on the tummy area and become apple shapes. If you're not sure of your current shape, why not book a style consultation and figure out the best styles and fabrics to go for. 
Use accessories
Nobody's body is all bad! And that includes yours. Whatever your current shape, you will have positives and to regain your style confidence, it will help to focus on these positives. Many of us completely gave up wearing accessories during lockdown but now is the time to get them back out and start highlighting your best areas. So, for example, if you have slender wrists, pop a bracelet on one of them. If you have a lovely neck or decolletage, use a necklace to draw attention to it. And who doesn't look more stylish in a great pair of sunglasses?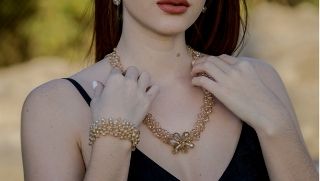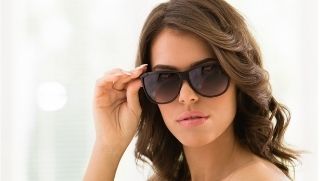 Discover and wear your best colours
Colour analysis is often thought to be old-fashioned; something your mother or grandmother did back in the '80s! But, if you've never had your colours done, believe me, it can be one of the quickest ways to transform your look, gain compliments and regain confidence in your style. When you wear colours that enhance and compliment your own colouring, people don't tend to notice your size or shape, they just notice how amazing you look, how young and glowing and will comment accordingly. 
Make time for makeup
As with accessories, many of us gave up wearing make-up throughout the mask-wearing pandemic. When we don't wear any make-up, we can start to feel drab and unattractive, and it can undermine our confidence. If you start to wear a manageable amount again, it can go a long way in helping you to feel more attractive and stylish. If you've really lost your way with make-up, a make-up lesson can be a brilliant way to change your look and boost your confidence.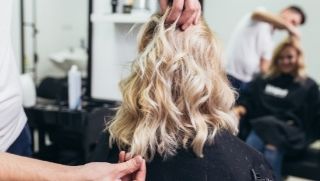 Review your hairstyle
Is your current hairstyle doing anything for you or has it just evolved into that length and shape because of lockdown? A bad haircut can drag the face down or thicken the neck and make you feel frumpy. However, a great haircut that flatters your face shape can be a quick and easy way to start looking and feeling fabulous again. Choose a haircut that enhances your best features whether that's your eyes, cheekbones, jawline or neckline. 
I hope these tips will help you on your journey to regain your style confidence after lockdown. Let me know in the comments which you're going to try first.
Need some help?
If you need expert help with any of the steps, please get in touch to find out how I can help with a virtual or face to face consultation.