Today I celebrate 20 years as a personal stylist!!!
If you've read the about page on my website, you'll know all about how I got into personal styling in the first place.  I've loved every single year in this job and feel so lucky to have helped so many people.
Looking back over the last 20 years, it's made me consider what has changed in that time when it comes to personal style.
My Job Title
20 years ago the term 'personal stylist' wasn't really in existence.  We were known as Image Consultants. 
I trained with a company called Colour Me Beautiful and, even though self-employed, I was known as a Colour Me Beautiful Image Consultant.  At that time it was the easiest way to advertise. They were the Go-To company – people would call them and find out who their local consultant was.  There were no websites – and I certainly wouldn't have had my own.  Putting an ad in the Yellow Pages was an absolute MUST!  I'd also go out to do demonstrations and promotional talks.   
These days, promoting yourself is much easier with social media. I can show and tell people exactly what I do to a much larger audience and all from my own home. More people know what a personal stylist does and realise it's a sensible thing to have, rather than wasting money buying clothes that just don't suit them. 
The High Street
What's changed in fashion over the last 20 years?  Well, what hasn't changed? Nothing is new in fashion.  When I started styling, there were lots of bias-cut skirts and dresses, low scooped tops, V neck tops… Clothes that were great for curvy, feminine fashion. I loved it! Knee-length boots, low rise jeans and bootcut trousers that evened out the hips.  These were the Trinny & Susannah years!  
But by 2010 we were all wearing straighter skirts and skinny jeans. With Elastane and Lycra, this was much easier for all shapes and sizes.  I remember as a teenager trying to wear straight-cut clothes and it just didn't work back then because of the fabrics.
These days there is something for everyone. Floaty styles, lots of florals, ditsy prints, and animal prints. Jeans have become more high rise, and we're getting back to wider and bootcut again.  But there's really something for everyone.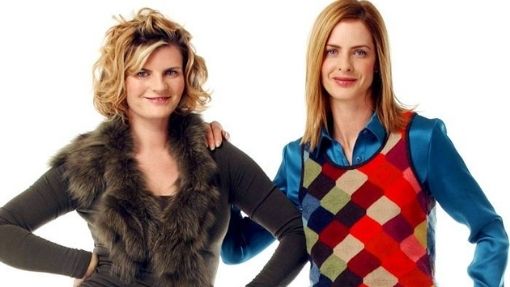 Trinny & Susannah graced our screens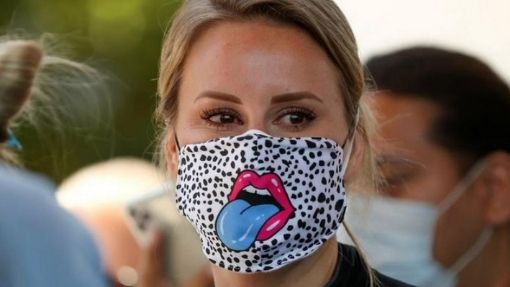 Not something we'd ever needed to consider 20 years ago
Colour
Colour has changed a lot. Do you remember, business was all neutrals?  Gray, navy, black…
These days, even if you watch episodes of The Apprentice, colour is being introduced far more in businesses.  Colour makes a big impact and it's being worn in new ways.  We see it being worn top to toe. We see people – including politicians – in red suits, shocking pink suits, cobalt blue suits and emerald green suits. There's a lot more variety. 
Sustainability
Since the very beginning, I've tried to convince people that it's better to have fewer items – clothes that they truly love.  I encourage people to buy the best quality that they can afford, clothes that won't just fall apart after a season but will last.  We don't want to just buy things that end up in landfill. 
Sustainability hasn't always been the buzz word but it has always been what I've tried to do. People are more aware and conscious – they want to do the best for the environment. And most people will happily shop in charity shops if they can't afford new things all the time.
My Clients
In the early years, I didn't appreciate that you needed to be niche. I tried to serve everybody.  Men, women from their early 20s up to people in their 80s. I did corporate work. I did all sorts!
I didn't do any marketing – I left that to Colour Me beautiful.  When I became an independent consultant, I had to think about who I wanted to work with. 
Nowadays I do lots of midlife makeovers – I mostly work with women who have been through some kind of battle.  Sometimes divorce, sometimes cancer, maybe redundancy or bereavement. They come to me to change the outside and to improve their confidence from the outside in.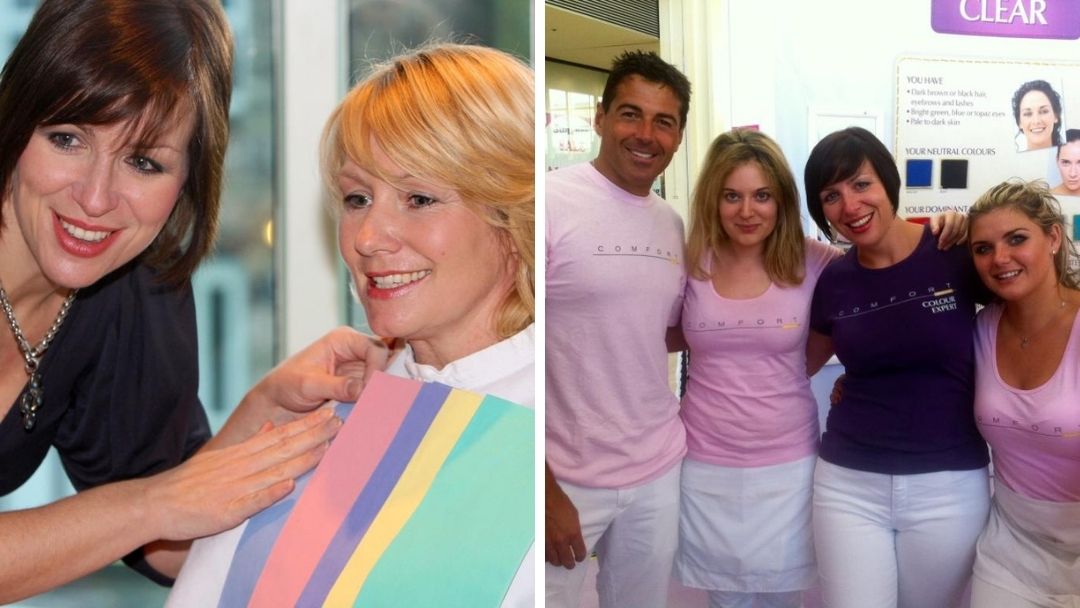 I think it's fair to say I've definitely changed in the last 20 years!
Lots of women are enjoying a big birthday makeover!  They're so nice and uplifting – people want to look fantastic for their 40th 50th 60th birthday, sometimes even a 70th birthday. I help them with a consultation and some personal shopping so that they get some brilliant outfits for their special day.
I also help coaches and trainers with their Personal Branding.  They realize that people will quickly move on if they don't like the look of them on their website or social media. They know that personal branding is really important. They want to convey their values with their image they want their clothes and their accessories to be sending out all the right messages and the messages they want to convey. 
Technology
When I started as a stylist, technology certainly wasn't what it is today.  I've already mentioned social media but look at how technology has helped us survive the pandemic.  We've been able to work from home, shop online and keep in touch with our loved ones using a phone!  Isn't that incredible?  
Technology has allowed me to offer my Midlife Makeover course.  It's all done online – that wouldn't have happened in the old days!  I've had people attend from all over the UK with Midlife Makeover and it's a wonderful feeling to know I'm not limited by geography.
Challenges as a Personal Stylist
Years ago, I remember when I applied to do the training, the form asked "What will be your biggest challenge?"  My sister laughed and said, "Probably keeping your house tidy enough."  Back then I had two young boys so that was a little bit of a challenge. 
These days I think my biggest challenge is to convince people to do it NOW.   People always think they want to wait until they've lost weight, have more time, have toned up a bit… They don't see it as a priority to invest in themselves. But when they do get around coming to see me or taking my course, the thing I hear more most often is "I wish I'd done this sooner." 
So if you want any help, don't put it off. Do it now!
Many things are the same now as when I started.  The smile on a client's face when I show them their most flattering colours, that lightbulb moment when someone sees why a certain pattern works better than another.  And without a doubt, I still get that wonderful feeling of satisfaction when I know I've helped someone see just how beautiful they really are.
Something for everyone...
Check out my full range of services and don't hesitate to get in touch by emailing me HERE